All the works listed are fabricated by SINO SCULPTURE, we forbid any behaviour of plagiarizing and duplicating in any form. Please respect artists and yourself as well
Video:Mirror polished stainless steel figure statue in sculpture park.
Basic Information of the Mirror Polishing Stainless Steel Figure Statue:
Sculpture name: Public Photographer statue.
Dimension: Height 1.8meters
Material & Finish: 316L stainless steel with mirror polishing.
Installation Site: Quanzhou, China.
Year of completion: 2020.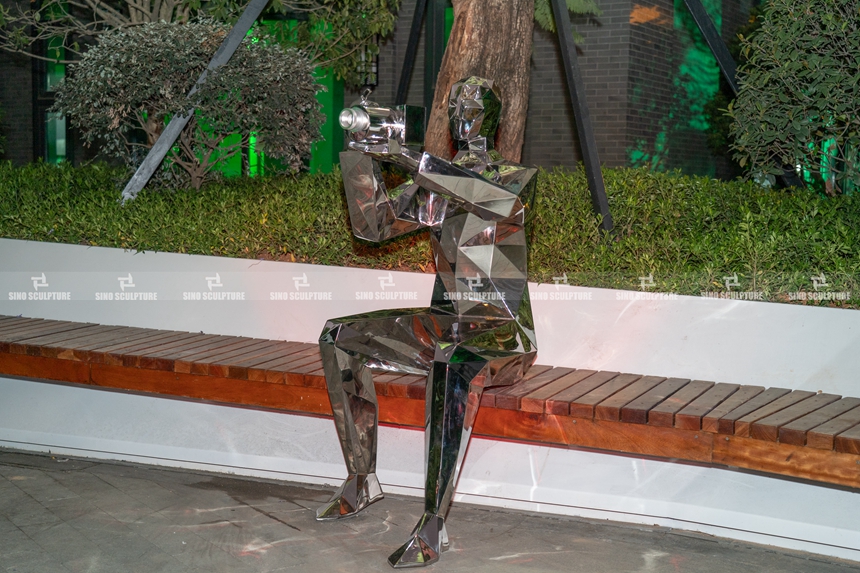 Mirror Polished Stainless Steel Figure Statue in the Sculpture Park.
About the Sculpture:
This is a stainless steel-made human statue that is in a photograph sitting on a wooden bench. It is not realistic of a human appearance but was formed by many tiny flat steel pieces directly welded together. It is a unique form of art creation, and many artists like it today.
The artwork was created by 3D software in computer and generated a 3D file to make the 3D printing 1:1 scale model for metal panel forging work. These covering small flat steel pieces are laser cut accurately with 3D data. Then skilled welders welded these pieces to form the outer shell of the statue. After grinding and mirror polishing, it becomes bright and reflective. This mirroring stainless steel statue was installed in a park of Quanzhou city in the year of 2019 by our Sino installation team.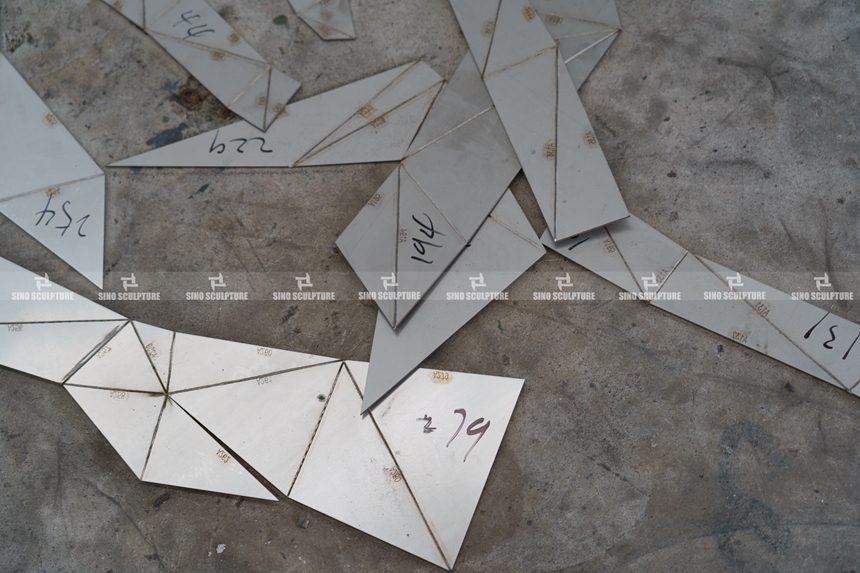 Laser-cutting and numbered Stainless Steel Panels of This Figure Statue.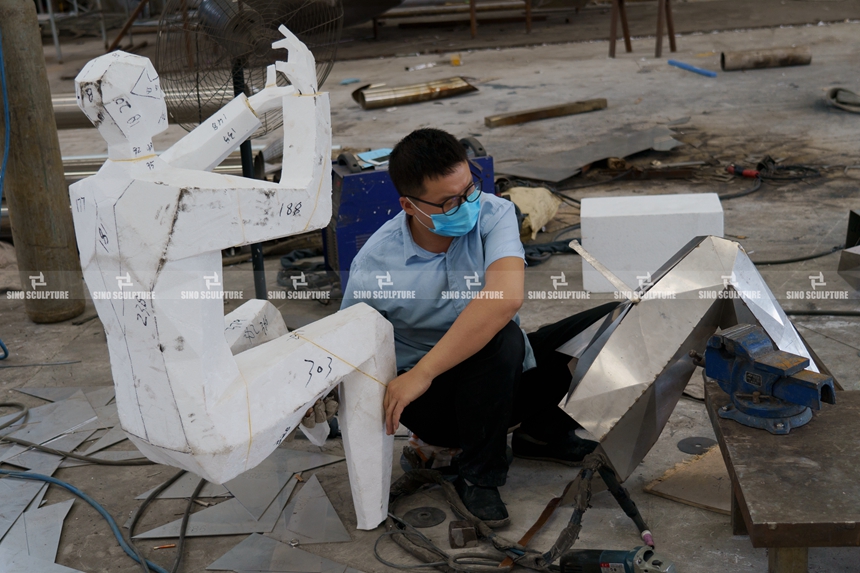 1:1 3D Foam Model and Panels Assembling&Welding Work.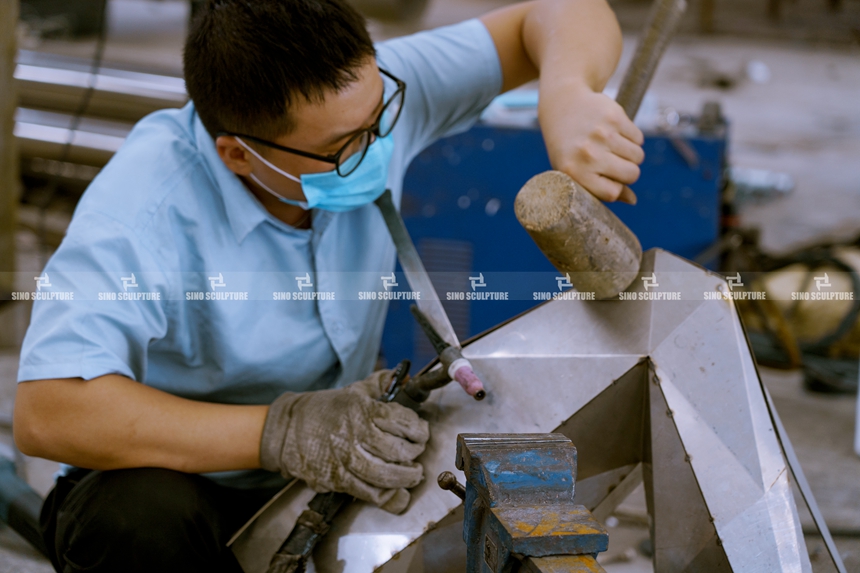 Forging&Welding to Available Shape on the Stainless Steel Panels.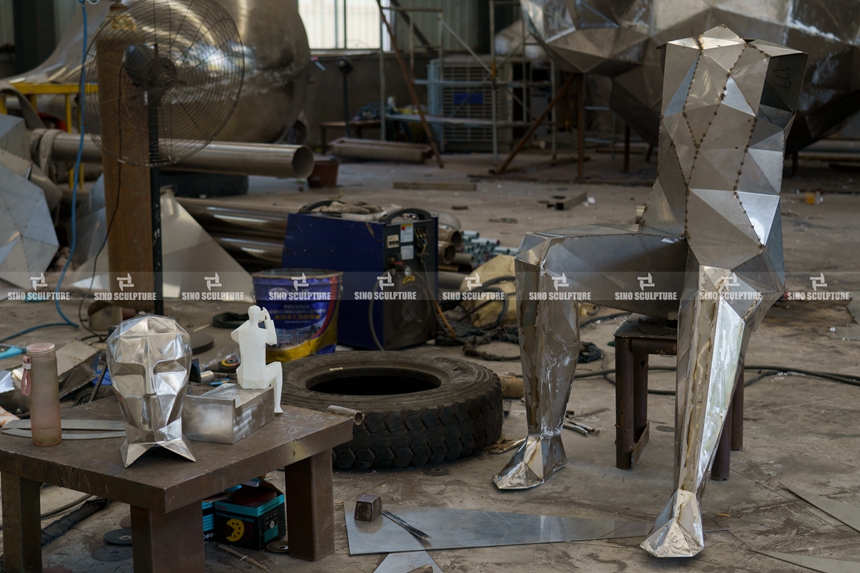 The Overall Shape of the Stainless Steel Statue in Sino Xiamen Factory.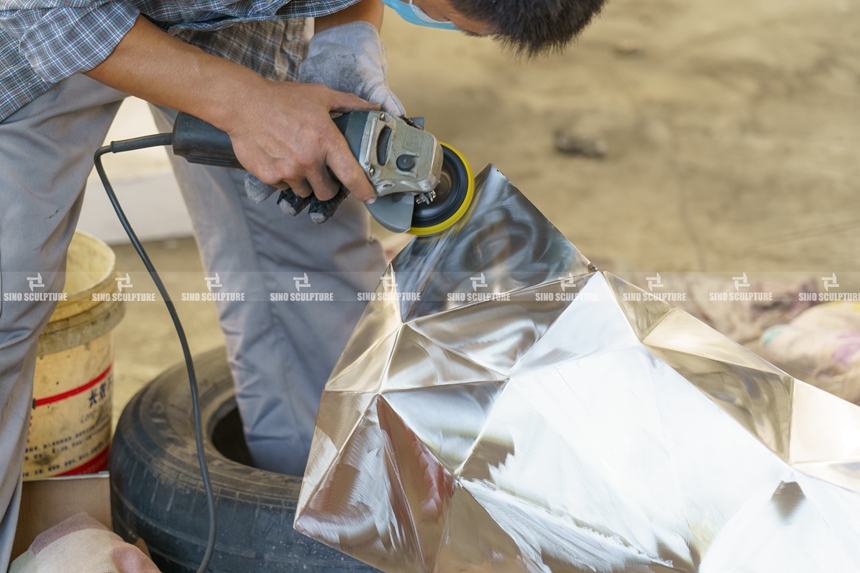 Mirror Polishing Surface Treatment of The Stainless Steel Panels.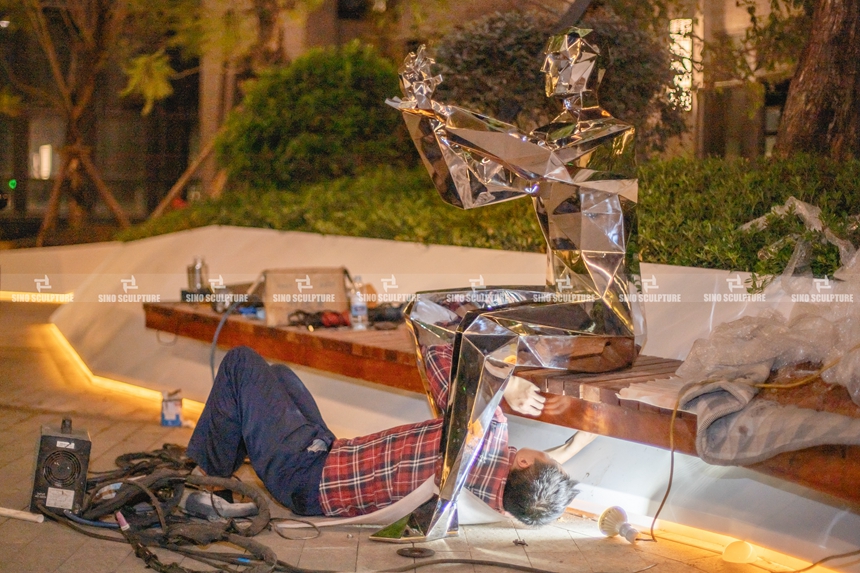 Site Installation of This Mirror Polishing Stainless Steel Photographer Statue.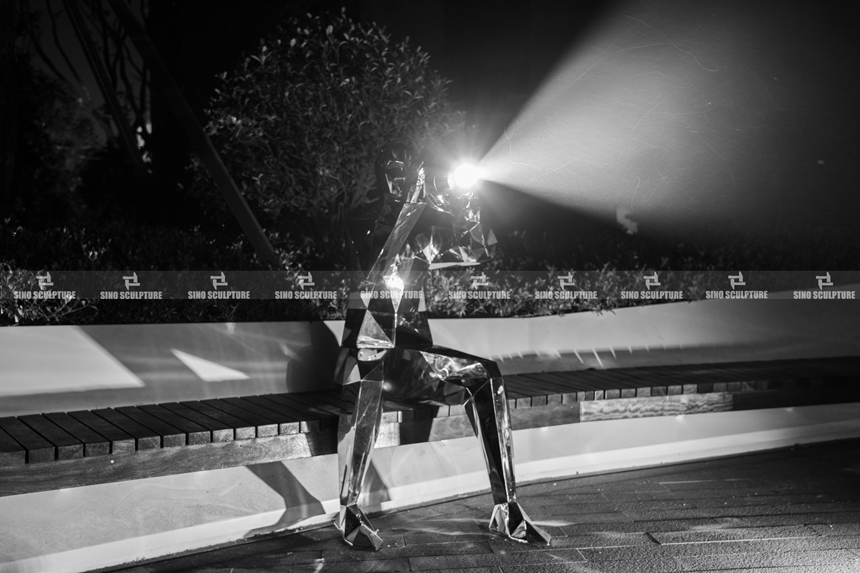 Completion of This Mirror Polishing Stainless Steel Photographer Statue.