All the works listed are fabricated by SINO SCULPTURE, we forbid any behaviour of plagiarizing and duplicating in any form. Please respect artists and yourself as well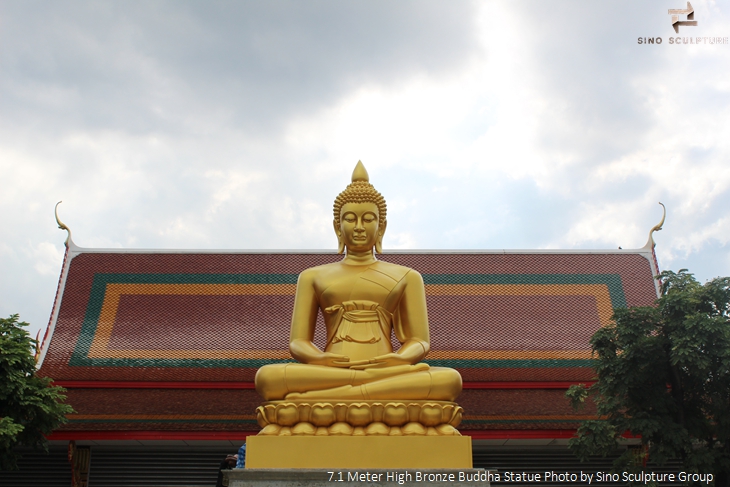 Thailand, as a "human world of Buddhism" that believes in Buddhism, is a famous temple concentration place in the world. We are shocked by the majesty and magnificence of Thai temples, but few of them will notice what kind of material the Buddha statues in the temple are made of.

As a professional manufacturer who makes metal sculptures, what we care most about the quality and longevity of the sculpture itself. From the surface texture and shape of the Buddha to the internal structure, scientific research and calculation have been carried out to implement the production.

Compared with the Buddha statues made of cement and stone, the sculpture made of metal has obvious advantages, such as lighter weight and longer service life. The history of China's 5,000 years, from the Bronze Age to the present, copper has been widely used in sculpture industry because its life span is several decades or even hundreds of years.

Beijing Sino Sculpture Group Co., Ltd. is a professional metal sculpture manufacturer with more than 20 years experiences. The making of Buddha statues is also one of our main businesses.

At present, Sino sculpture and the Wat paknam Temple in Thailand are cooperating to complete a large-scale Buddha statue project. During this period, Sino Sculpture have donated a 7.1-meter high Buddha statue (statue H6.5m and base H0.6 meters) to the Temple.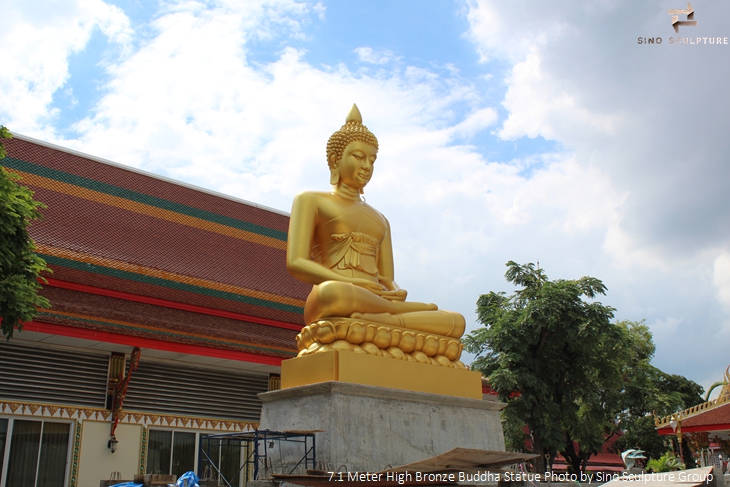 This Buddha statue is made of copper and forged handicraft, with it's surface sprayed with gold paint. The whole Buddha is shining brightly. Every detail has been carefully studied and sculpted. The temple gave it high praise.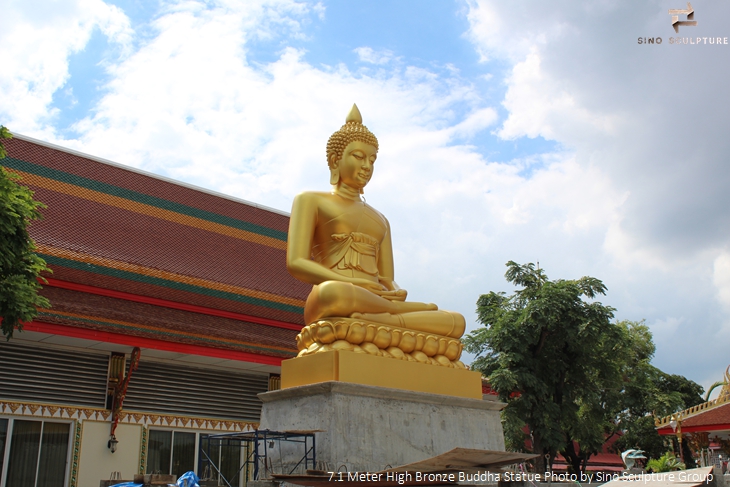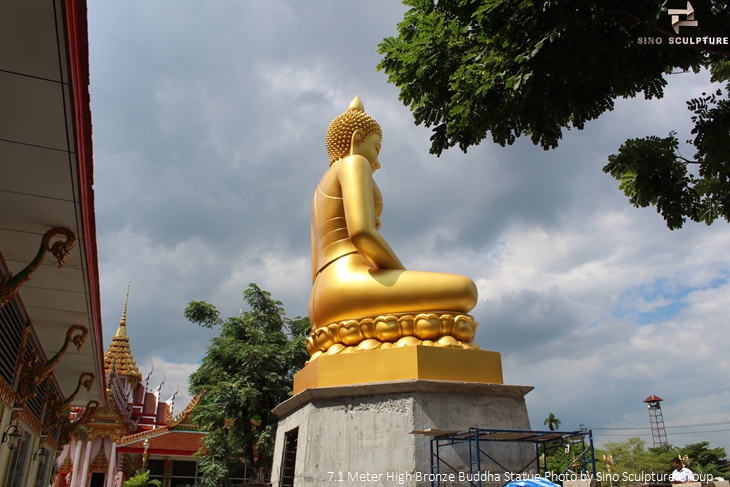 We hope this cooperation with the Temple in Thailand will bring different visual experiences to Thailand people and the world. And we look forward to have more cooperation in the future.