All the works listed are fabricated by SINO SCULPTURE, we forbid any behaviour of plagiarizing and duplicating in any form. Please respect artists and yourself as well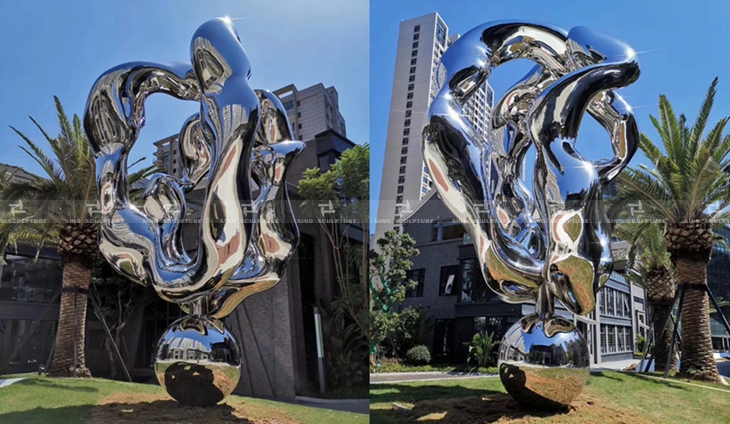 A new mirror stainless steel sculpture was marvelously erected in Lilanz Cultural Creative Park in Jinjiang, Fujian province. This mirror polished steel sculpture was designed by Artist Zhuo Fan, which embodies Question Marks & Exclamation Mark.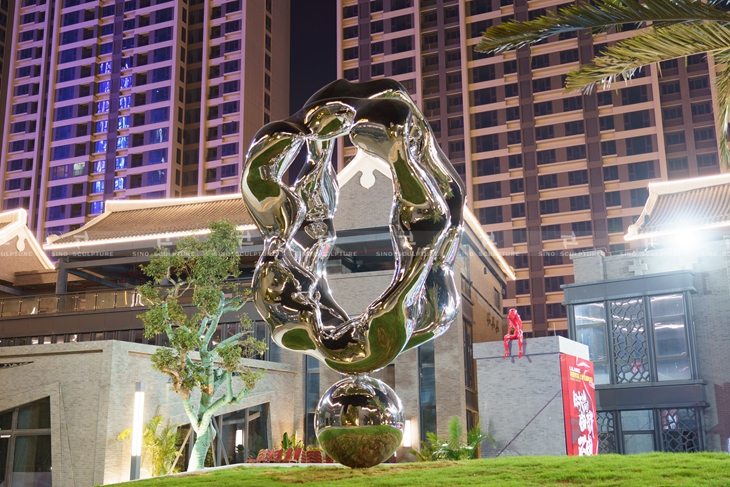 Zhuo Fan, an art professor, renowned sculptor, is dedicated in traditional Chinese art creation and instruction, exploring the development of traditional crafts. His works are widely in collection of many loyals and politicians, prized by numbers of art awards at home and domestic. Apparently, this public urban stainless steel sculpture with high reflection seems to comprise four question marks, which form an exclamation mark together that gives people various interpretations.

Such a high polished metal sculpture took roughly 2 months to complete including model optimization, fabrication and installation.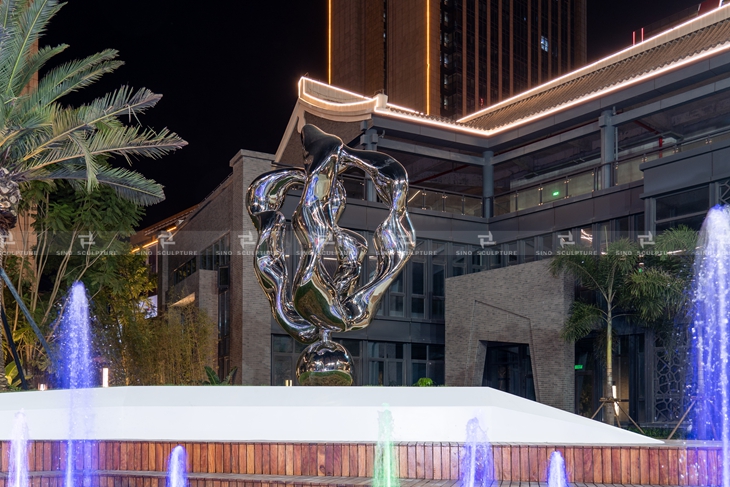 In the park, with bright and broad reflection, this ourdoor high polished urban sculpture is a brilliant existence and decoration, perfectly coordinating with the surroundings, plants, fountain, lights, enhancing each other's beauty...