All the works listed are fabricated by SINO SCULPTURE, we forbid any behaviour of plagiarizing and duplicating in any form. Please respect artists and yourself as well
Thai Ambassador Piriya Khempon Received Sino Sculpture's Representatives in his Beijing Resident. 2019-10-31
Thai Ambassador Piriya Khempon Received Sino Sculpture's Representatives in his Beijing Resident.
Last Friday(25th Oct. 2019), Sino Sculpture's Representative were warmly invited to the Thai Ambassador Piriya Khempon's Beijing Resident for a meeting.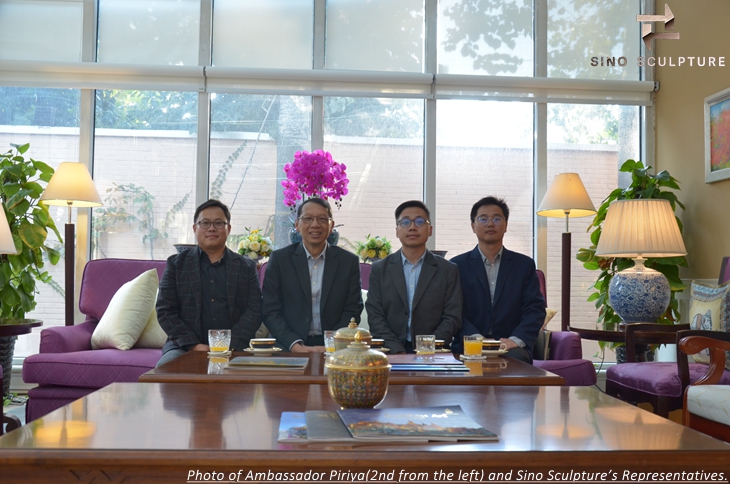 Ambassador Piriya was very concern the construction of the Bronze Thai Buddha Statue that we are installing in Bangkok now. This is the 1st bronze sitting Buddha Statue that Chinese company has constructed in Bangkok. Sino Sculpture is fortunate to undertake this project. Sino Sculpture's representatives have reported all the projects to Ambassador Piriya in details. The main topic we have talked is the material, structure, technical and engineers of this bronze Buddha Statue. Ambassador Piriya spoke highly of the high-tech we have applied for the modeling and construction during the designing and building, as well as the professional of the whole Sino Sculpture company, especially the new craft-hammer forging, which has much advantages than traditional casting method.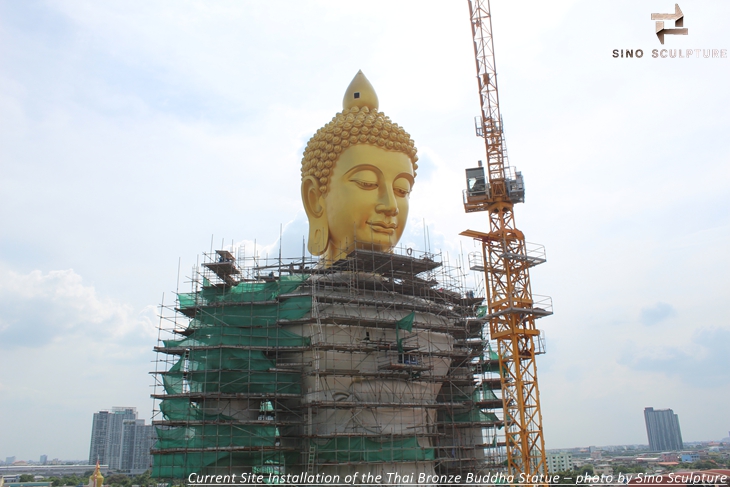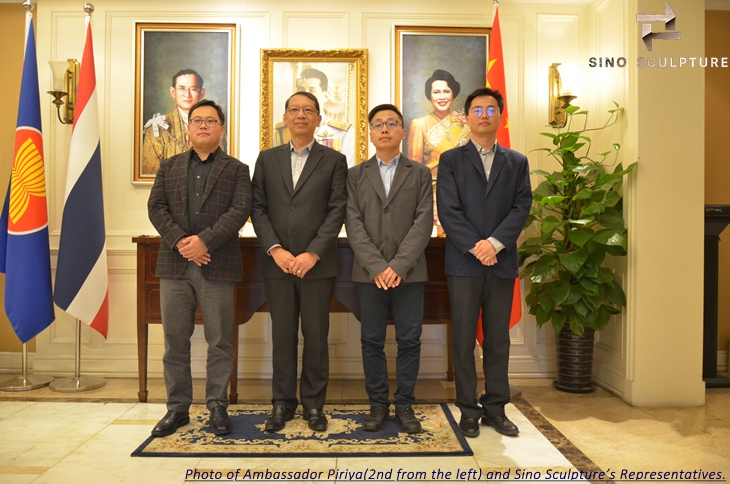 It was delighted to have a such meaningful meeting with Ambassador Piriya. Sino Sculpture will do their best to build a top quality, graceful and compassionate Bronze Buddha Statue for Thai people, and the world. May the friendship between China and Thailand be everlasting.