All the works listed are fabricated by SINO SCULPTURE, we forbid any behaviour of plagiarizing and duplicating in any form. Please respect artists and yourself as well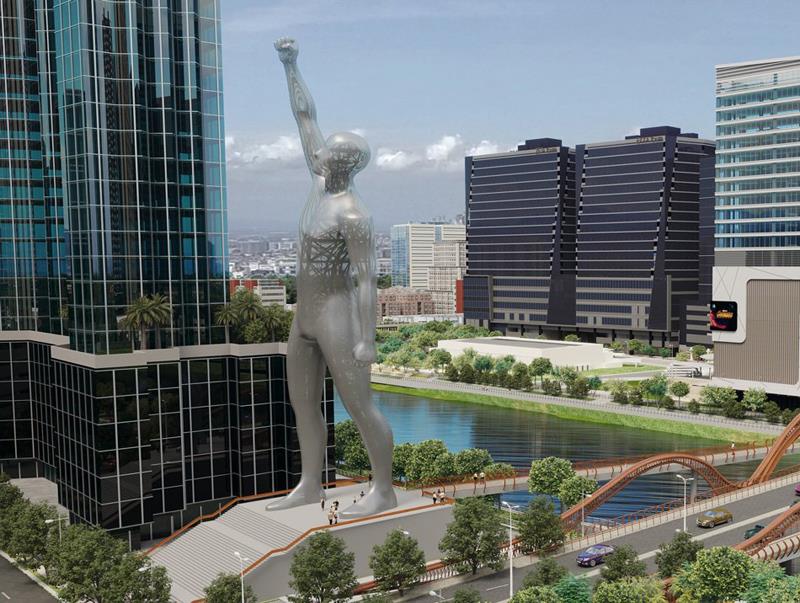 55.5meters high lighting projection sculpture Rendering drawing comes from ABS-CBN News

The huge unique metal sculpture, it has nothing to do with the process and the material, just because of the special technical support of the surface. You will be very surprised that the photo you see from below is a very normal state, a sculpture made of a pile of metal, nothing special.

However, it is about to become a landmark public art, the tallest lighting projection sculpture in the world. The whole sculpture which stand height is 55.5 meters from bottom foot to the top hand. Different from normal, its surface panel is made by marine-grade perforated plate. Its unique place is to add a light projection effect on the surface after completion, and make the sculpture dazzling and colorful at night.
And now it has finished model optimization work from 1:20 hard foam model and 1:10 hard foam model.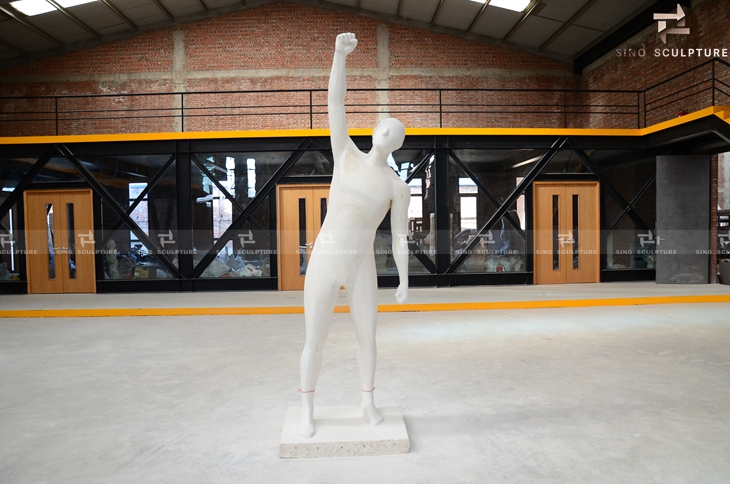 1:20 hard foam model by Sino Sculpture Group.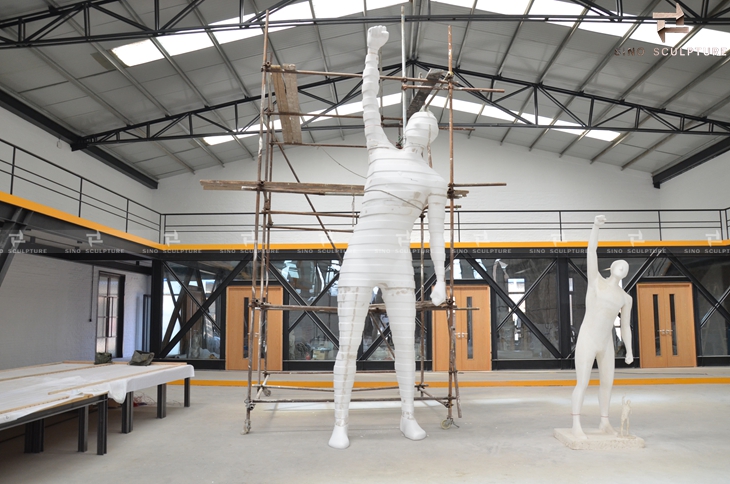 1:10 hard foam model by Sino Sculpture Group.
All fabrication works are undertaking in full swing, it is expected to be completed by the first quarter of next year and will be located in Bridgetowne, Robinsons Land's first ever township that also features a bridge that connects Pasig and Quezon cities in the Philippines.
Let us look forward to......