All the works listed are fabricated by SINO SCULPTURE, we forbid any behaviour of plagiarizing and duplicating in any form. Please respect artists and yourself as well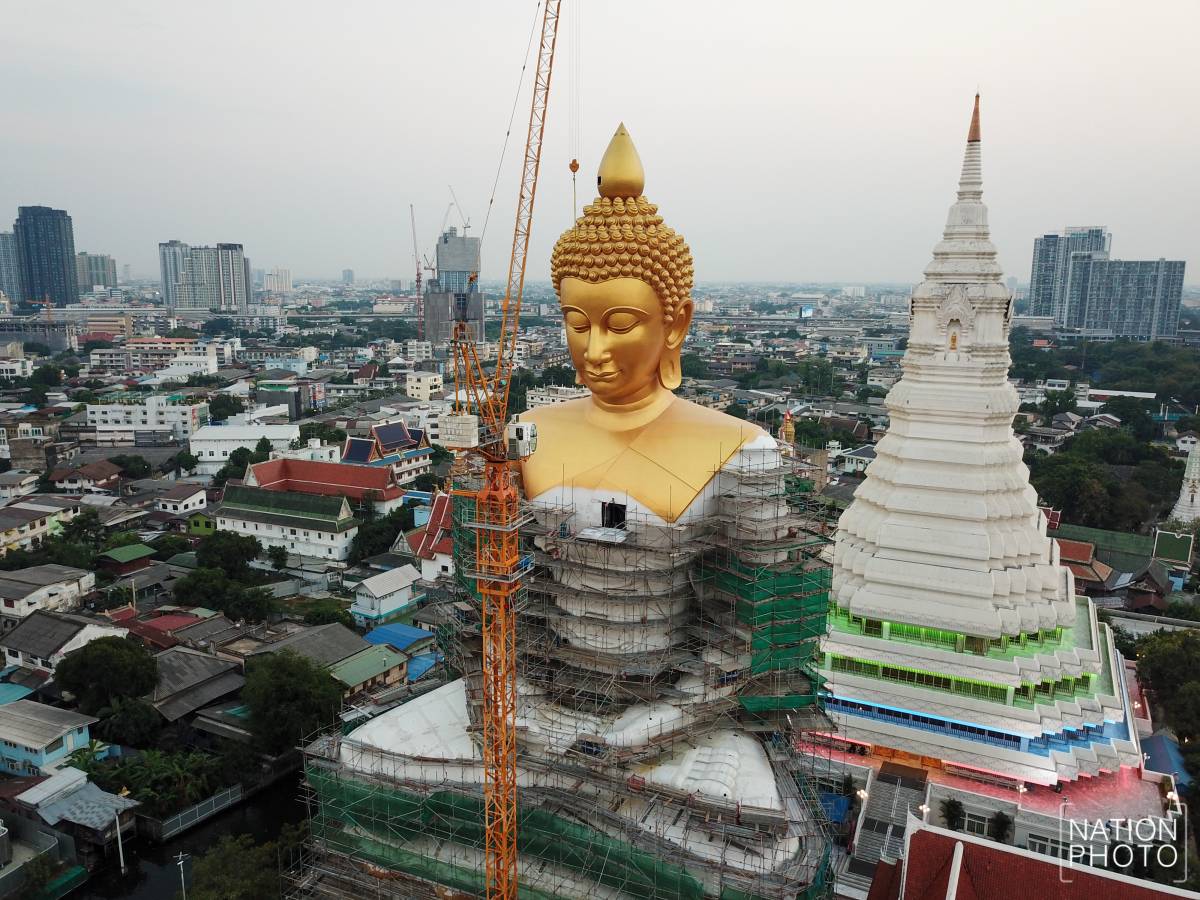 Bronze Buddha Statue in installation.

BANGKOK (ANN): A 69-metre-tall Dhammakaya Thep Mongkol Buddha statue with a 40-metre lap has been built for Wat Paknam Bhasicharoen, a royal temple located in the Phasi Charoen district of Bangkok.
Located near the banks of the Chao Phraya River, the large and popular temple is supported by prosperous patrons.
The Buddha figure will be assembled on Sunday (Dec 29).

The orginal news report came from https://www.thestar.com.my/news/regional/2019/12/29/large-buddha-statue-set-to-be-installed-in-bangkok