All the works listed are fabricated by SINO SCULPTURE, we forbid any behaviour of plagiarizing and duplicating in any form. Please respect artists and yourself as well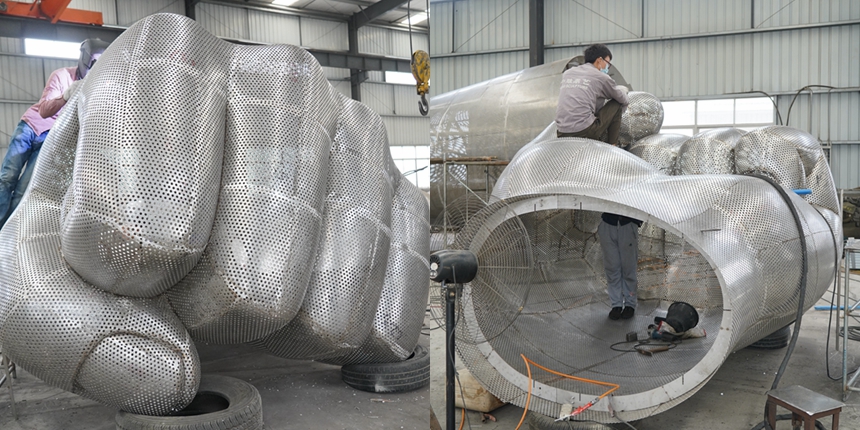 Some beautifully designed fences, architectural curtain walls, sculptures, etc. that we often see have a common feature-perforated panels. Although the name is not enough, it is definitely a combination of beauty and talent.


Using the hand-forging process to play a different style. It provides designers and sculptors with more and more publicized design ideas. It really achieves the realm that can not be achieved, only unexpected.
Perforated panels can also bring good performance to sculpture installations, etc. Combining with lights & water mist, will definitely bring you an unprecedented visual experience, as if opening a door to another space.
The special effect of the perforated plate breaks the boundaries between indoor and outdoor through the communication of patterns and light, making the details intriguing.