All the works listed are fabricated by SINO SCULPTURE, we forbid any behaviour of plagiarizing and duplicating in any form. Please respect artists and yourself as well
When you first contact Sino Sculpture, you will have the following thoughts.
1. Why cooperate with SINO SCULPTURE but not others ?
2. Where is their service and value ?
3 Who are they ?
4 Where are the services we can get ?
Our answer is here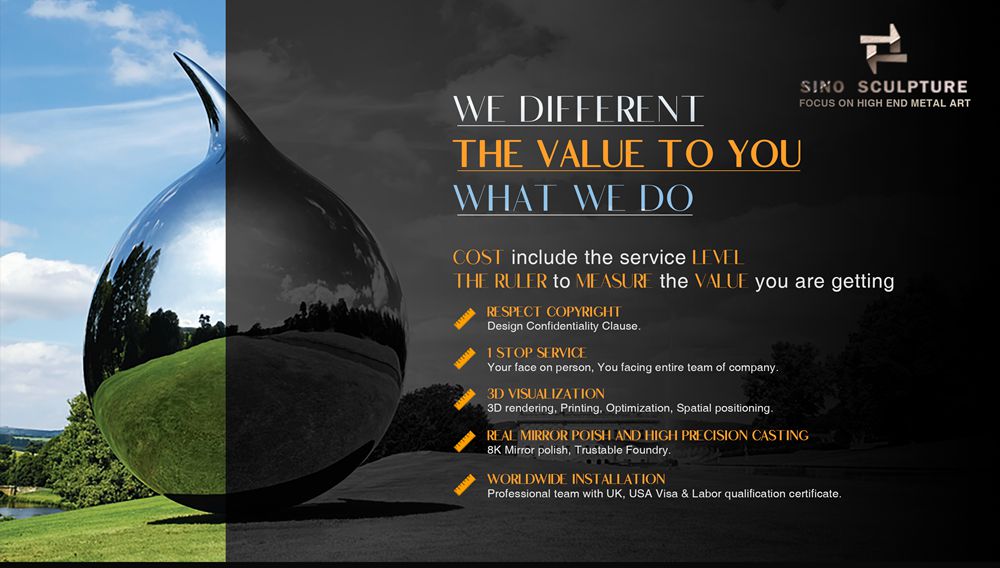 Inssued by Sino Team