All the works listed are fabricated by SINO SCULPTURE, we forbid any behaviour of plagiarizing and duplicating in any form. Please respect artists and yourself as well
In the history of the figure statue, there are lots of the different kinds of figure statues, and in different usages. Here is a brief summary of these figure statues' classification as well as its application scenes.

Figure Statues are kind of sculpting human shapes as the heart core, such as sculpting ancient and modern historical celebrities, scientists, medical doctors, musicians, etc. These Figure Statue sculptures are mostly used for memorials, and are widely used in various places such as school campuses, parks and gardens, city squares, etc. Figure statues are generally made of stone or cast bronze, in the form of relief, bust and full-body statue of the three main categories. In addition, there are some Figure Statue sculpture which sculpting some ordinary people, such as modern urban Figure Statues, ancient labor Figure Statues, customs and cultural Figure Statues, etc., this type of Figure Statue sculpture is generally expressed as the core of a theme, mostly used in scenic spots, parks and gardens, etc., The materials to make a figure statue include bronze, stainless steel, fiberglass an so on.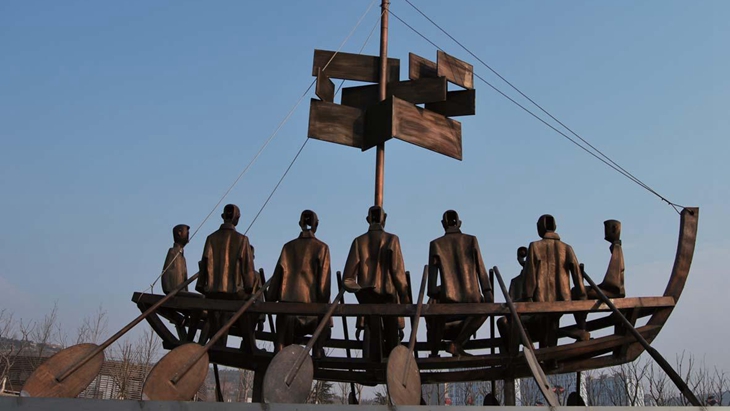 Photo: bronze figure statue with Boat in Qing dao Expo.2014

According to the different materials, the figure statue can be divided stone Figure Statues, bronze Figure Statues, stainless steel Figure Statue sculpture and fiberglass Figure Statue sculpture and others.
According to the different forms of modeling of figure statues which contain cartoon, abstract, simulation, miniature, large landscape Figure Statue sculpture and so on.
While for the different application places with figure statue installed, they can be called campus Figure Statues, park Figure Statues, pedestrian street Figure Statues sculpture etc.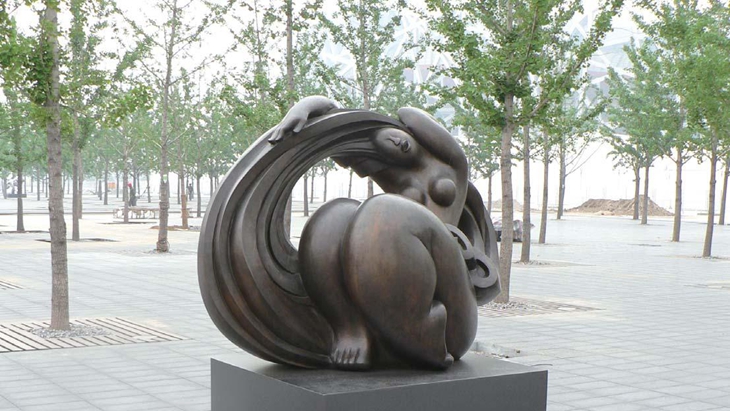 Photo: Abstract figure statue for 2008 Beijing Olympic Games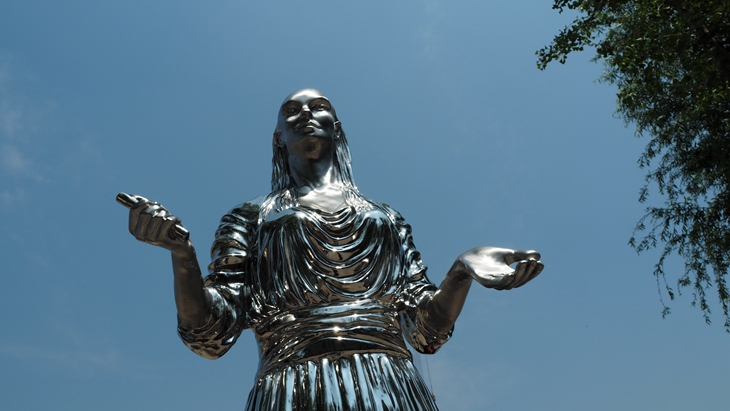 Photo: stainless steel casting witch statue sculpture for Irish sculptor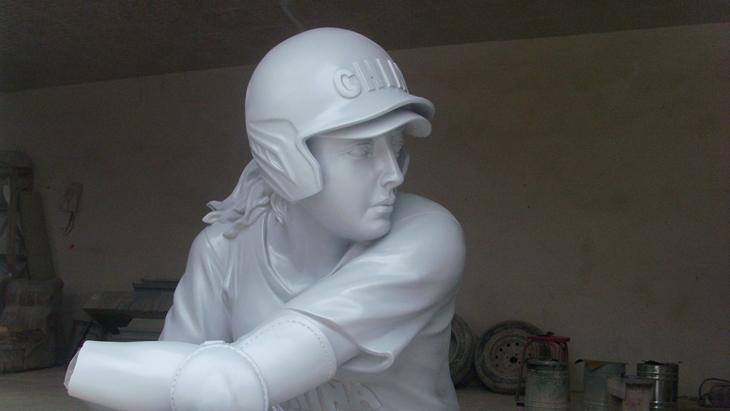 Photo: Fiberglass bust of an athlete


Figure Statue sculpture can be made by bronze and other materials, through the creation of the sculptor, so that they can present unique forms of the Figure Statue in three-dimensional shape in front of the audience. People can feel the figure statue sculpture's demeanor and experience the rich inner humanistic spirit and historical value it contains.