All the works listed are fabricated by SINO SCULPTURE, we forbid any behaviour of plagiarizing and duplicating in any form. Please respect artists and yourself as well
Video of the mirror steel kinetic sculpture- Source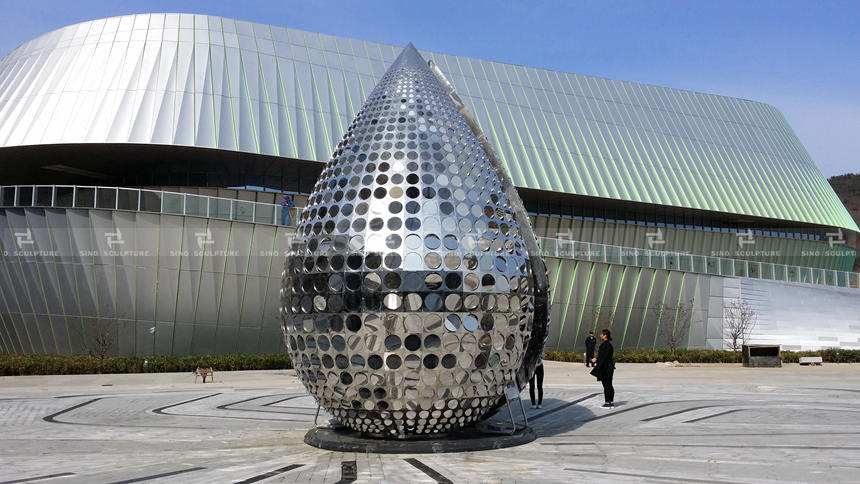 Stainless Steel Kinetic Sculpture -Source
Source is one of mirror kinetic stainless steel artwork created for 2014 Qingdao Expo Exhibition by a Chinese sculptor. This Kinetic sculpture was made by Sino sculpture in 2014 in Sino Sculpture's Beijing foundry.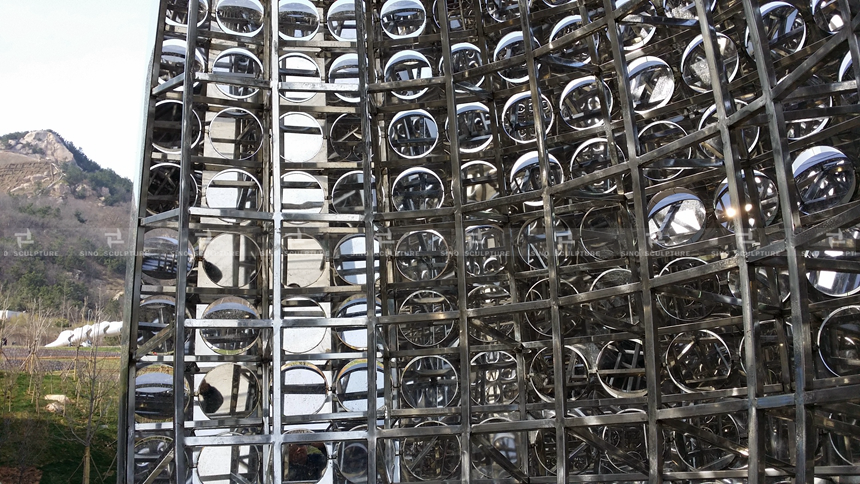 Inner structual Kinetic Sculpture -Source

The Source Kinetic sculpture was made by 316L stainless steel with hand forging craft. The overall shape is like a water drop, and with hundreds of round mirroring steel plates fixing on the structural holes. When wind blow, these round mirroring steel plate will roll over, and the reflection light will dance surroundings. Especially when the foundation operating, and the water and the reflective light dancing together which become a great visual feast to viewers.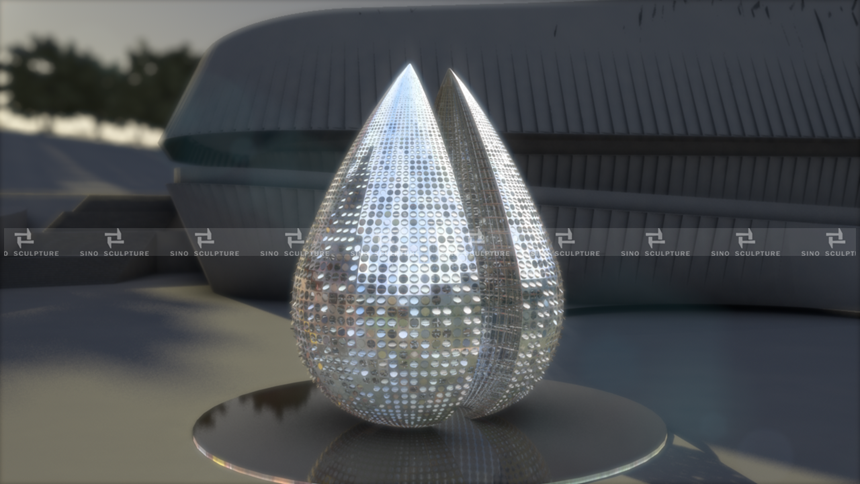 Rendering of Kinetic sculpture - Source