All the works listed are fabricated by SINO SCULPTURE, we forbid any behaviour of plagiarizing and duplicating in any form. Please respect artists and yourself as well
Video: Site installation of the LOVEME sculpture
Sculpture Name: LOVE ME (10meters High) Artist: Mr. Richard Hudson Material: stainless steel with mirroring finish. Installation Location: Mexico city, Mexico. Builder: Sino Sculpture Group Ltd. Estimated completion date: July of 2021 This 10 meters high heart shape sculpture named LOVEME,which is created by UK outstanding sculptor Mr. Richard Hudson. It is the biggest LOVEME ever we have been committed to produce. This mirroring steel artwork now is in site installation progress. We Sino Sculpture have delivered our 8 men oversea installation team there to handle the installation. It estimates to complete all installation work early of July. We are looking forward to seeing the unveiling ceremony.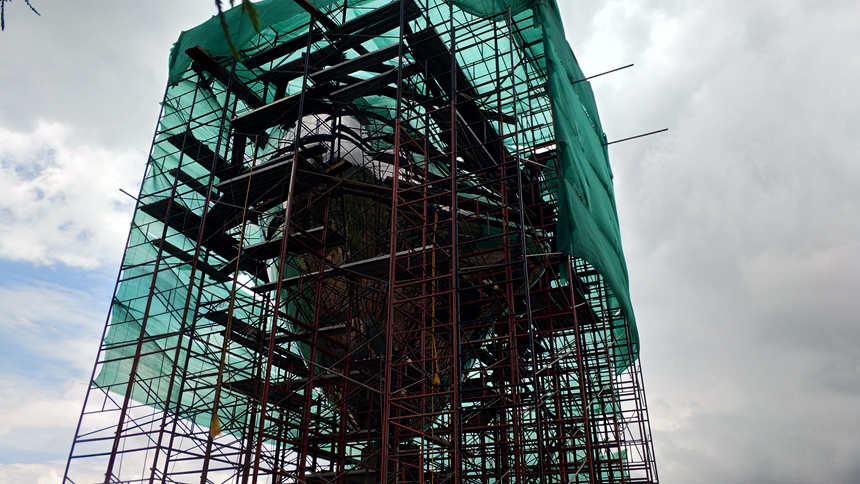 Photo: The LOVEME sculpture is hugged by scaffoldings for installation work.
The LOVEME sculpture's outer shell is made by 316L stainless steel, and all internal structures are made by 304 stainless steel in outdoor environment which have super quality of anti-rust ability that can resist kinds of severe climate conditions. The outer heart shape is irregular, is good that apply hand forging craft to make. To achieve the smooth and flat finish, our forging technicians beat each panel hundred and thousand times, and plus the skilled polishing technicians polish from rough to fine and finally get super smooth and high reflective mirroring effect in end.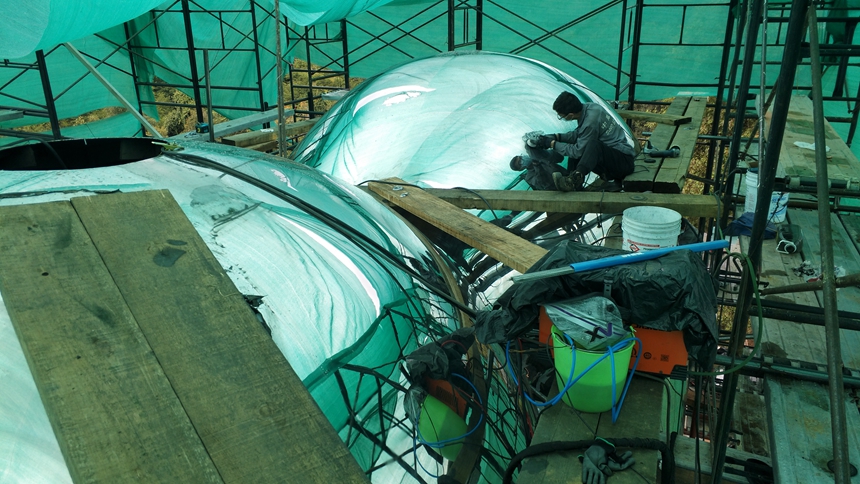 Photo: Inside top view of LOVEME sculpture.
All the production was completed in Sino's Xiamen foundry in year of 2019. and then divided into sections for container loading and sea shipping to Mexican installation site. While due the outbreak of the Covid-19, the installation schedule has been heavily postponed due to the international flight cancellation for months from the beginning of 2020. We have conquered all difficulties with the wholehearted help from Mr. Richard Hudson and the Mexican side, finally the installation work can be re-launched 2 month ago.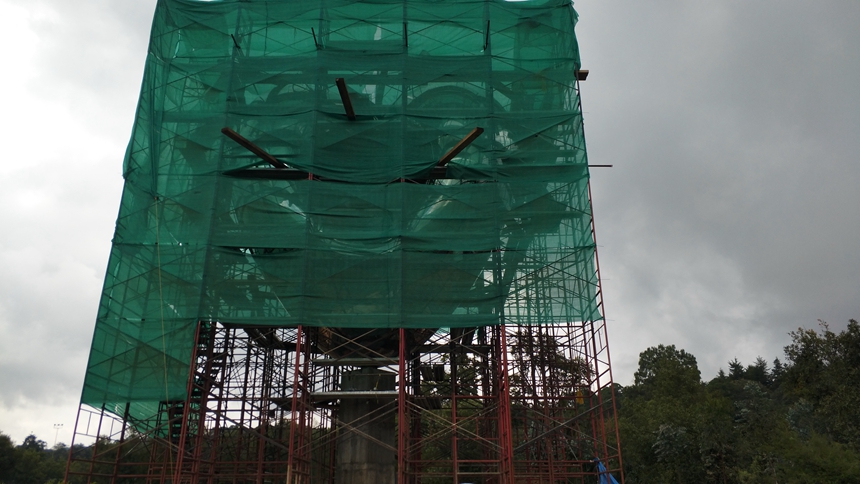 Photo: Front view of the stainless steel artwork- LOVEME
It is really full of challenging and difficulties during the Pandemic period, and we believe the world human will finally win this battle and everything will come to normal sooner, because just like the born of the mirroring LOVEME,is bringing the bright, LOVE, courage and confidence to human beings to live and work positively.