All the works listed are fabricated by SINO SCULPTURE, we forbid any behaviour of plagiarizing and duplicating in any form. Please respect artists and yourself as well
Animal sculpture is a kind of plastic art, using materials to create a certain space and accessible art image. Contemporary animal sculptures are active in all aspects of people's lives, and people have given their own meaning to different animal sculptures. Animal sculpture has always been an important type of sculpture art, both in ancient and modern societies, and is widely loved by people. Sculptors through the delicate portrayal, elaborate design, show the design of animals in three-dimensional form to the audience, which enhance the intrinsic connection between people and animals. Various types of animal sculptures are found in all corners of the city, enriching modern urban life and adding to the artistic atmosphere.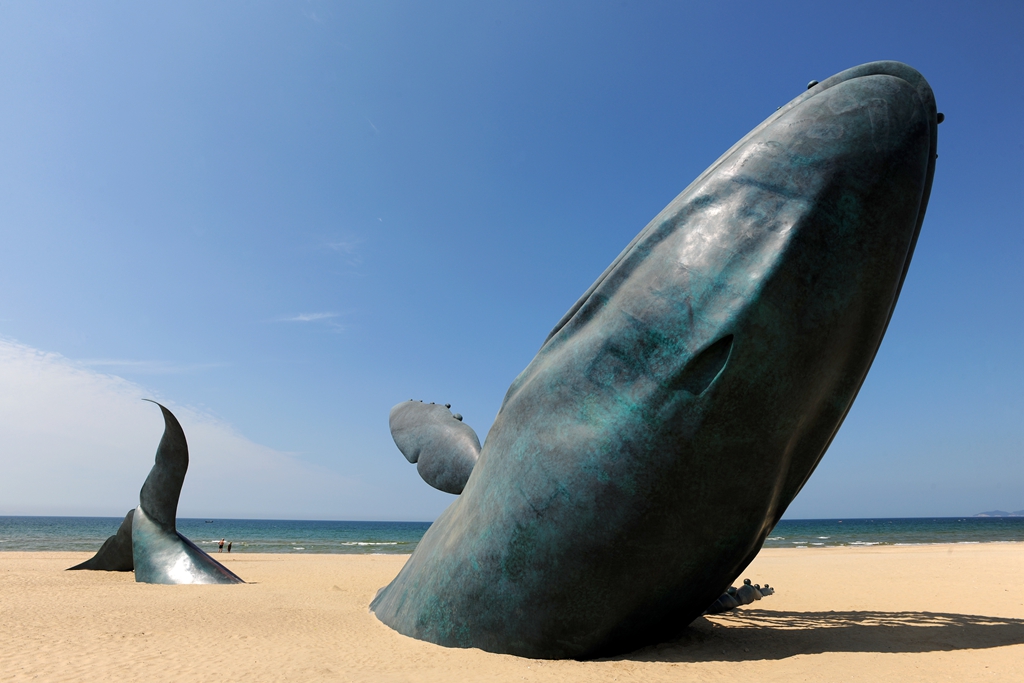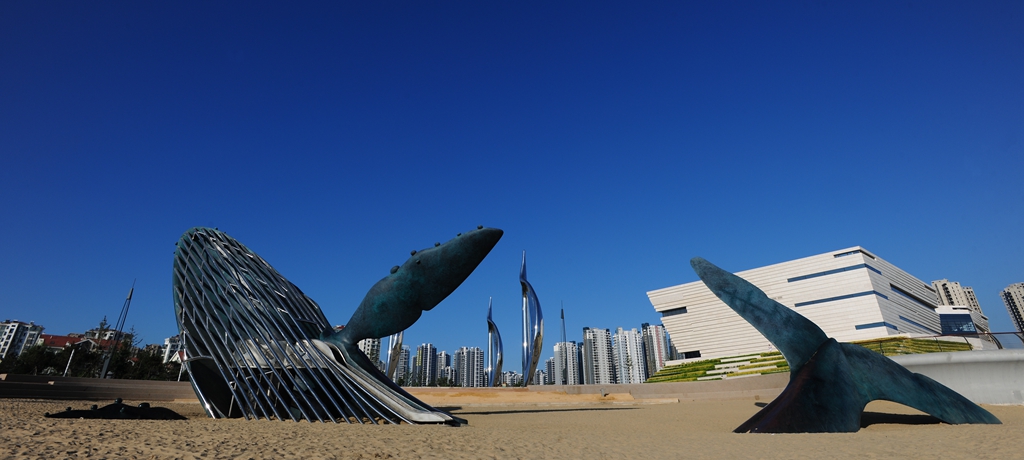 Photos: Bronze Whale sculpture in beach



The most common materials used to make animal sculptures are stone, wood, cement, fiberglass, copper, aluminum, stainless steel and so on. Various materials therefore have unique properties, and the animal sculptures produced have their own advantages and disadvantages. For example, stone, is a relatively easy to obtain directly from nature, sculpting animal sculptures can also reach the degree of perfection, but if the use of stone to make large animal sculptures, then bulky, not easy to transport, need to cut sections to ship.These disadvantages are very prominent. But if you use metal to make large animal sculptures, then you can solve these problems, because metal is weldable material, when transported to the installation site in pieces, which can be well welded together, so that the sculpture forms a complete whole. Moreover, the metal panels are ductile, which is conducive to shaping the animal sculpture in details. The hollow interior has a steel structure for support, which can ensure the safety of the sculpture and also reduce the weight, making it easy to transport and install.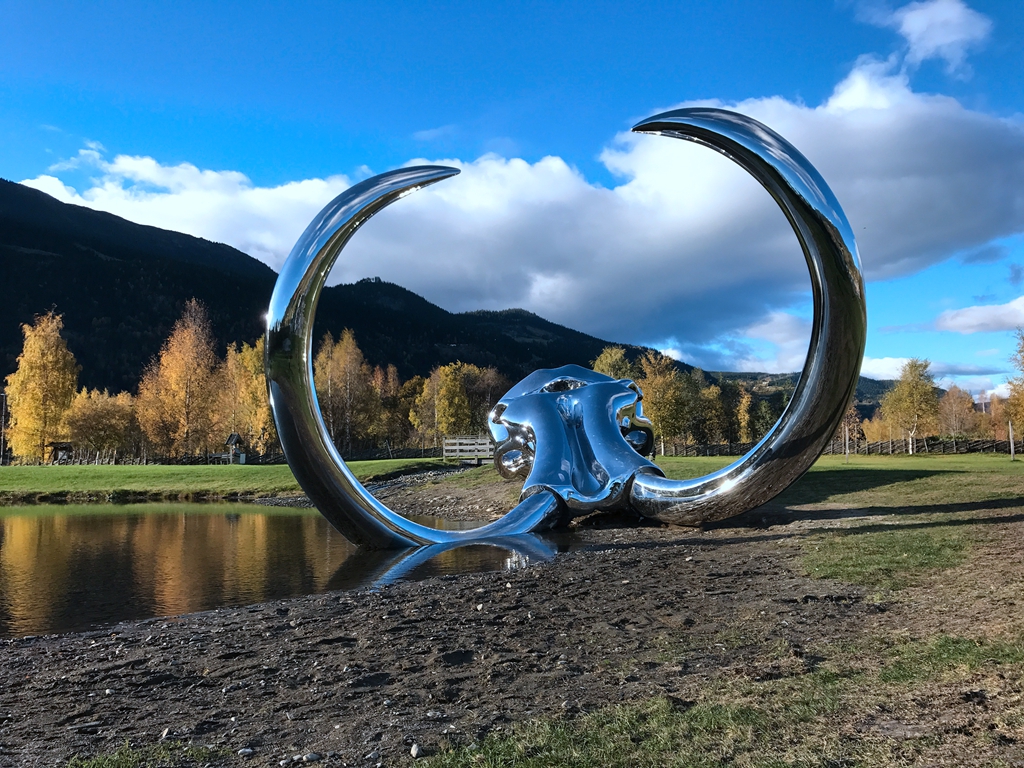 Photo: Stainless Steel Mammoth skull Sculpture in Norway

With the improvement of the production process of animal sculpture, and the sculptor's requirements for permanent material and sculpture quality, the most common materials used to make animal sculptures are bronze and stainless steel. Production processes include casting and forging. At the same time, the application of 3D scanning and printing technology has freed animal sculptures from the requirement to rely only on clay models. Sculptors can directly use 3D modeling technology to create various forms of animal models, and then use 3D printing technology to generate a 3D model for later casting or forging. The development of technology will also continue to enrich the metal animal sculpture production process, improve the production level and the quality of animal sculpture production.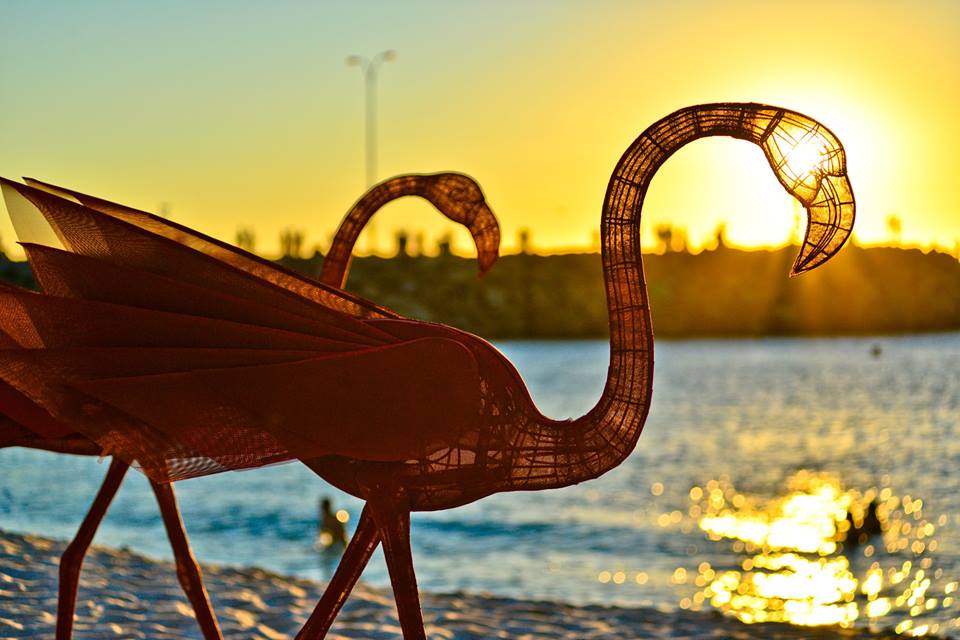 Photo: Flamingo Sculptre Exhibited in Sculpture by the Sea