All the works listed are fabricated by SINO SCULPTURE, we forbid any behaviour of plagiarizing and duplicating in any form. Please respect artists and yourself as well
Video: Installing of the 10meters high LOVEME in Mexico.

Contemporary stainless steel sculpture in Mexico, Giant sculpture of heart by Richard Hudson
Artworks Name:Love Me

Size:H10m
Material:316L stainless steel
Surface Treatment:Mirror polishing
Complection:2021
Site Installation:Mexico
The superb mirror stainless steel sculpture, Love me, once again stands in Valle de Bravo, State of Mexico, which is another Richard Hudson's giant sculpture of a heart after the 8m high installed in Sonoma, CA, and 2m high in front of Dubai mall.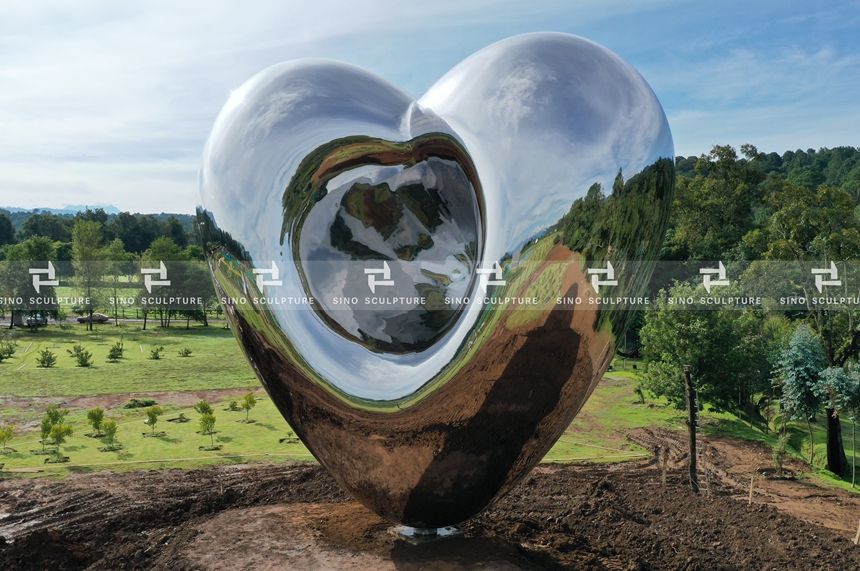 LOVEME sculpture in Mexico from Artist Mr. Richard Hudson.
Detail Information About this Mirrored Contemporary Stainless Steel Sculpture
As usual, this significant mirrored stainless steel heart sculpture is made of 316L stainless steel as its surface panel, stainless steel 304 as its interior structure, stand height 10m, with shinning mirrored surface reflection.
Total 4 months fabrication time in Sino Factory for this contemporary stainless steel love me sculpture. And divide it into pieces again for available transportation.
As a full-service metal sculpture company, overseas installation work is very common to us, let alone we have many experiences on this stainless steel Love me Sculpture.
For large overseas mirror polished stainless steel sculpture, the general installation steps are,
I assembling all pieces together
II welding all seams and do seamless treatment
III Polishing to the required final effect, we call it surface treatment, not only mirror, brushed, painting and etc also are alternative choice.
In the process of installing this contemporary stainless steel heart sculpture, you will find that the difference from the past is that everyone wears a mask carefully. This is also a job that is very worth remembering, because we are still facing the pressure of the worldwide COVID-19 epidemic. While doing the final installation, we ensure that our worker is free from virus infection. I believe this is also our common aspiration.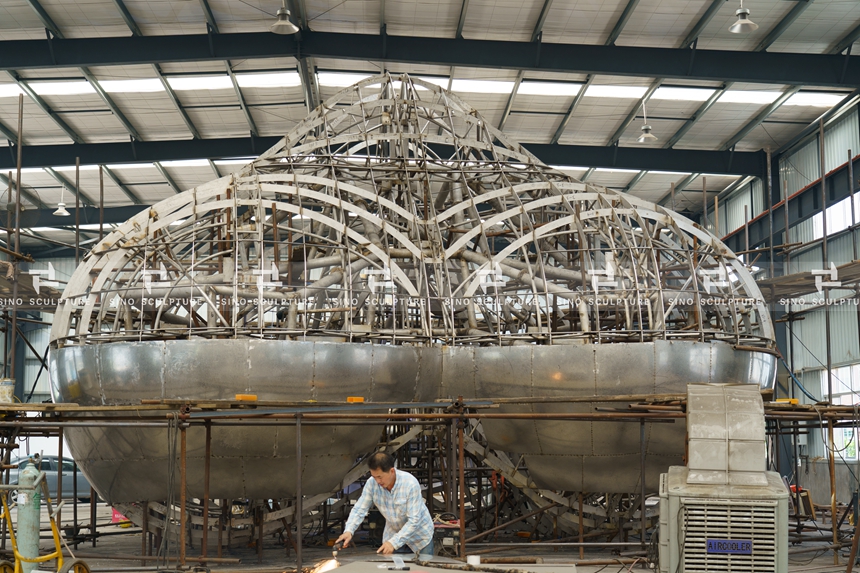 Mirrored stainless steel Love Me sculpture fabrication in Sino Sculpture Factory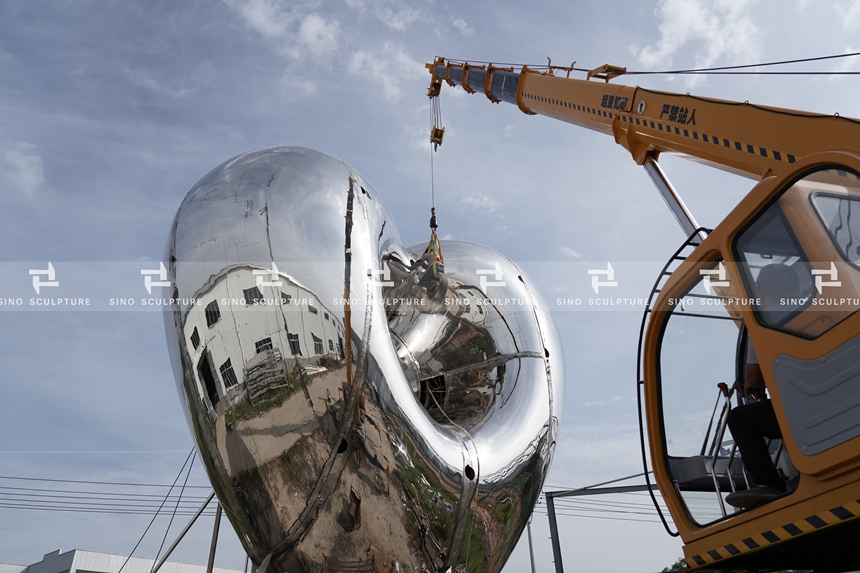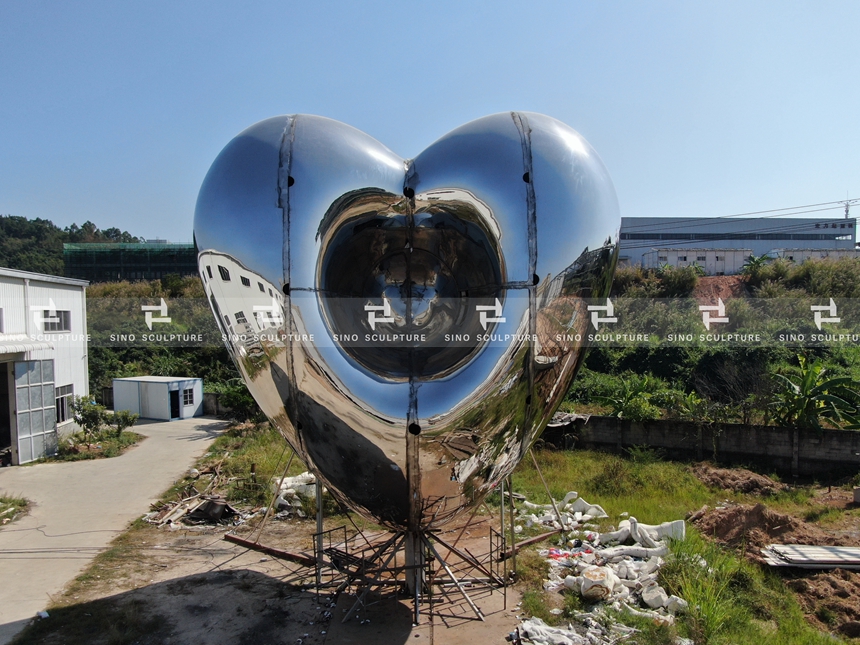 Assembling & Polishing before shipment in Sino Sculpture Factory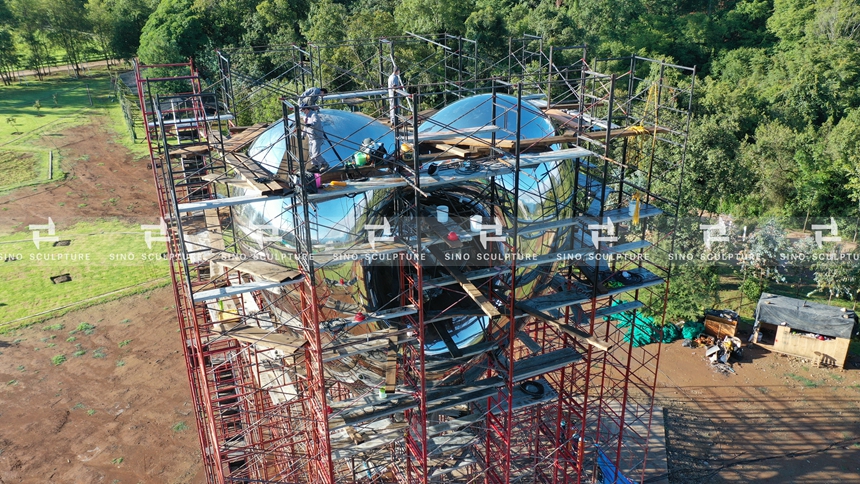 On-site installation work by Sino Sculpture overseas team in Mexico

Packing & Shipping of Contemporary Stainless Steel Sculpture
Against different surface effects, Sino Sculpture provides various professional art packaging. General speaking, inner with professionally soft package of protective film, PE foam, air bubble film to protect the surface from scratches. Crate or steel frame packing are two available outer packages separately used for small size or large-size sculptures that are divided into pieces.Having cooperated with professional shipping agent to provide services of ocean, air as well as international express by multiple terms of FOB, CIF, DDU as well as DDP and etc.
In terms of this contemporary Stainless Steel Sculpture, the first step is also soft protective layer and then packed in steel frames.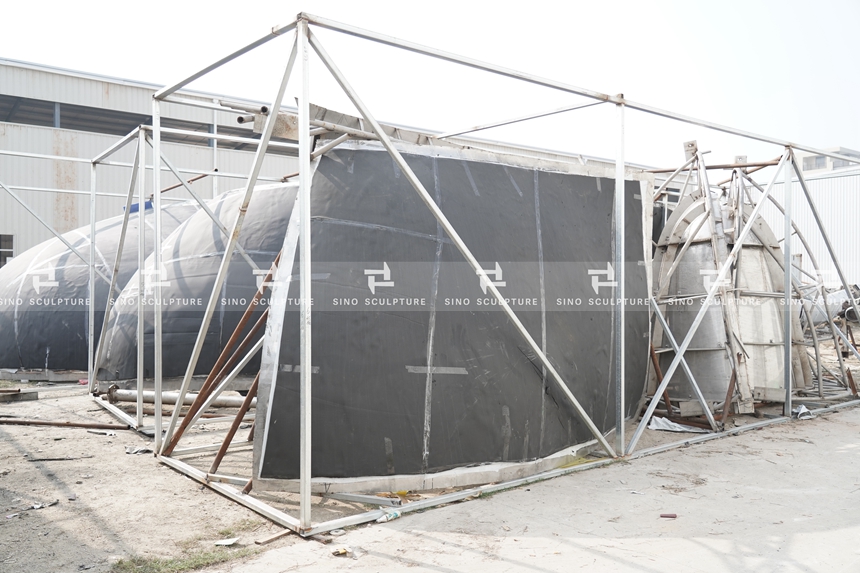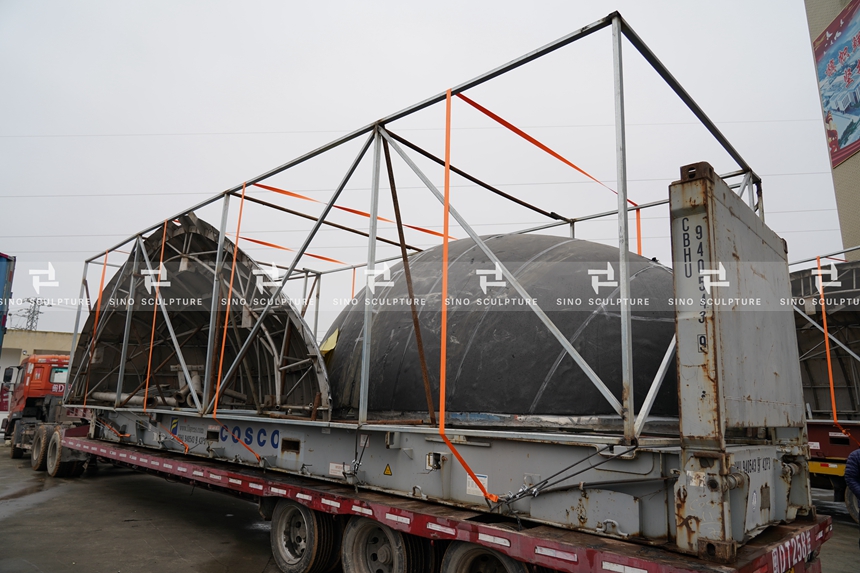 Packing and Transportation of LOVEME in sections.
Overseas installation
Sino Sculpture adopts different installation methods for painted stainless steel sculptures of different sizes. A installation instruction in file form or a supervisor will be provided to the client for one piece metal sculptures or small size artwork. While our oversea installation team will be sent to site for the installation work of large-size sculptures which are divided into many pieces during shipment. Below are the typical on-site installation of this contemporary stainless steel Love Me sculpture for your further reference.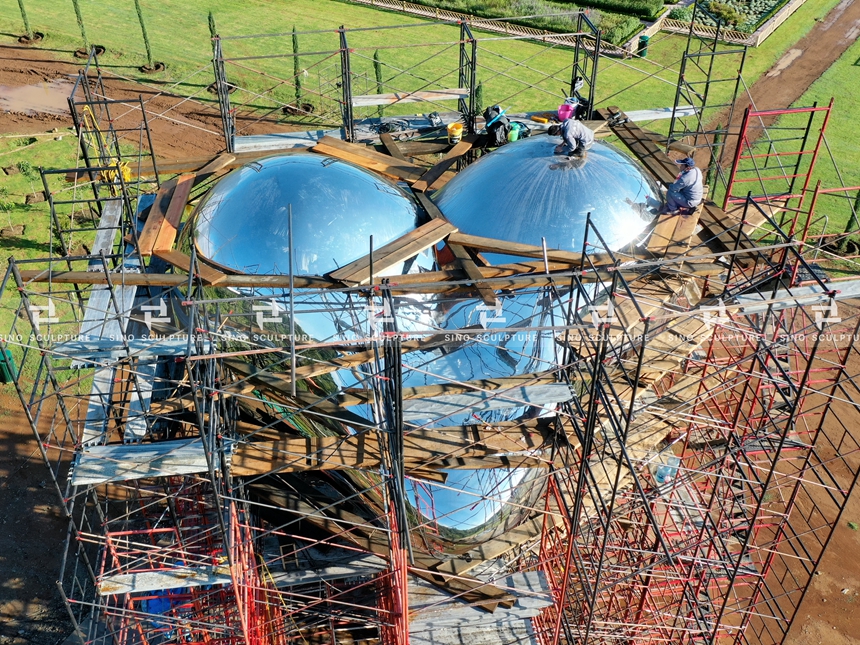 Final Mirror polishing at site to the LOVEME sculpture.