All the works listed are fabricated by SINO SCULPTURE, we forbid any behaviour of plagiarizing and duplicating in any form. Please respect artists and yourself as well
With the market development in recent years, Sino has completed more projects in cooperation with more outstanding artists and sculptors from all over the world. To further meet the needs of production, Sino Tianjin factory started construction of another two larger workshops this year, One is 17.7m high, 90m long and 30m wide and the other one is 14.7m high, 83m long and 30m width. They are made of colored steel panels and carbon steel as the internal structure. The construction is expected to be completed and put into use in August 2022. In addition, Sino has also built a new multi-purpose building for the workers with a dormitory and canteen.

The completion of the construction of the new factory satisfies different types of production and provides more detailed services and experiences for different customers. Welcome to visit our factory.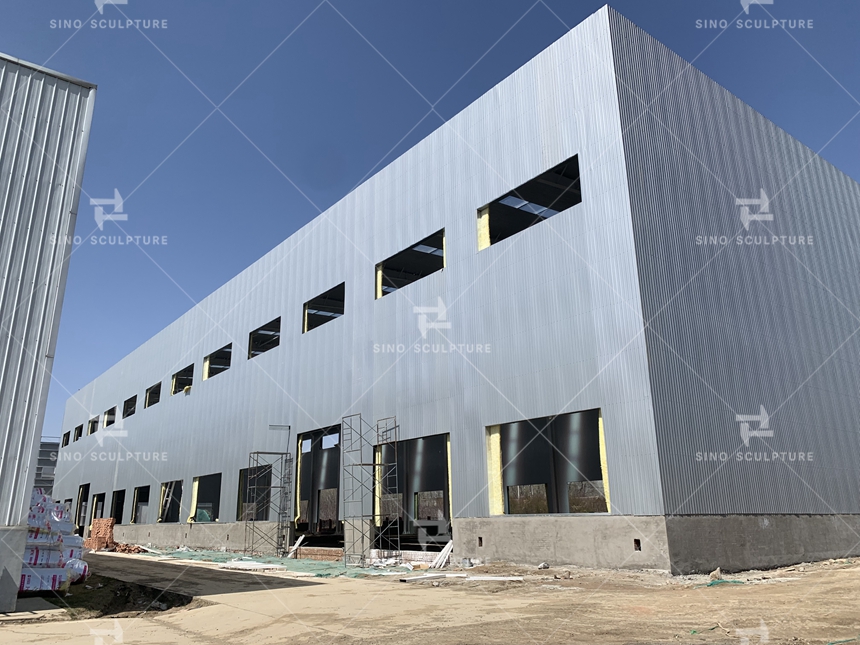 Sino Sculpture new workshop is under construction.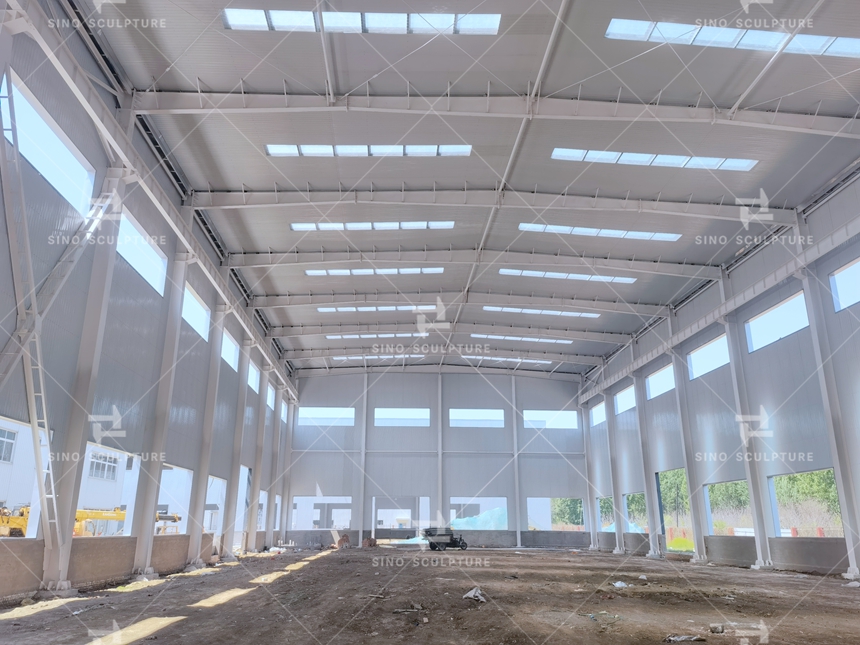 Sino Sculpture new workshop is under construction - inside view.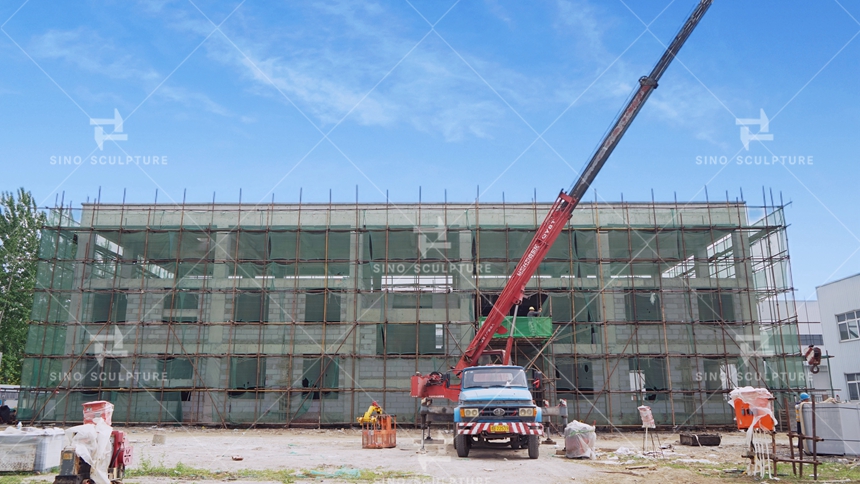 Sino Sculpture new dormitory building is under construction.