All the works listed are fabricated by SINO SCULPTURE, we forbid any behaviour of plagiarizing and duplicating in any form. Please respect artists and yourself as well
Known artist designed the sculpture, it's in stainless steel material, 8 meter (20 ft) in height and highly polished surface. From a distance, it's just like a big bright shinning heart standing there.
This artworks trusted SINO SCULPTURE for the fabrication and installation, The whole sculpture is fabricated into stainless steel pieces, and all pieces are forged by hand in the shape of different part of the heart, then welders welt the pieces into a whole piece, polishing men smoothed the seams and polished the body to mirror reflection, the polishing process requires more then 10 times, from 50M to 1000M to archive the mirror effect.
The whole fabrication process took about a year before shipping to CA, and the installation team from SINO SCULPTURE spent 3 month on site to rebuilt the cutting pieces (to fit in containers), welt all seams, smoothed the seams and made final polish as a whole piece again.
From the artist's intention, the creation of the heart is figurative as human's, it would reflect whatever project on it just like your heart would. For now, the sculpture is becoming one of the local tourist attraction, it impresses all the people coming to visit, they are surprised, praised, appreciated, and for lovers, they would choose to make forever wishes under the heart to pray their love would last as long as the heart sculpture would last.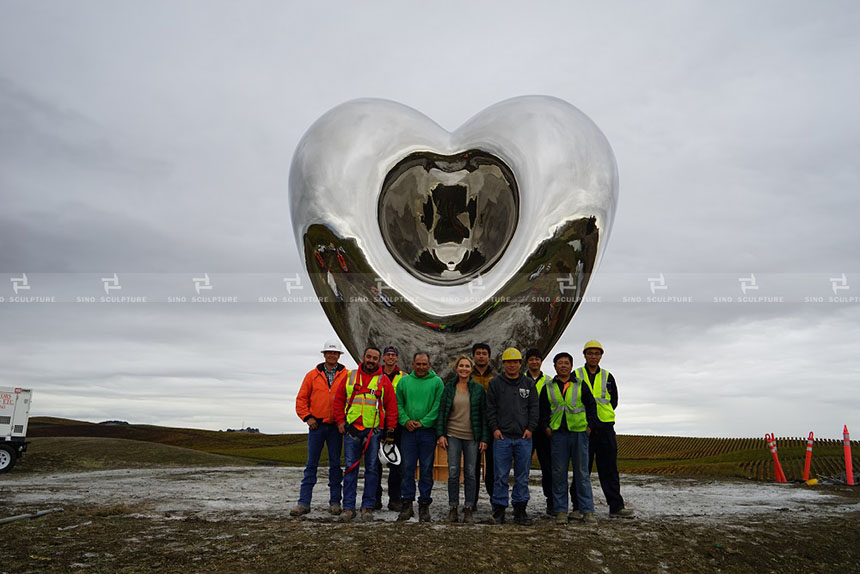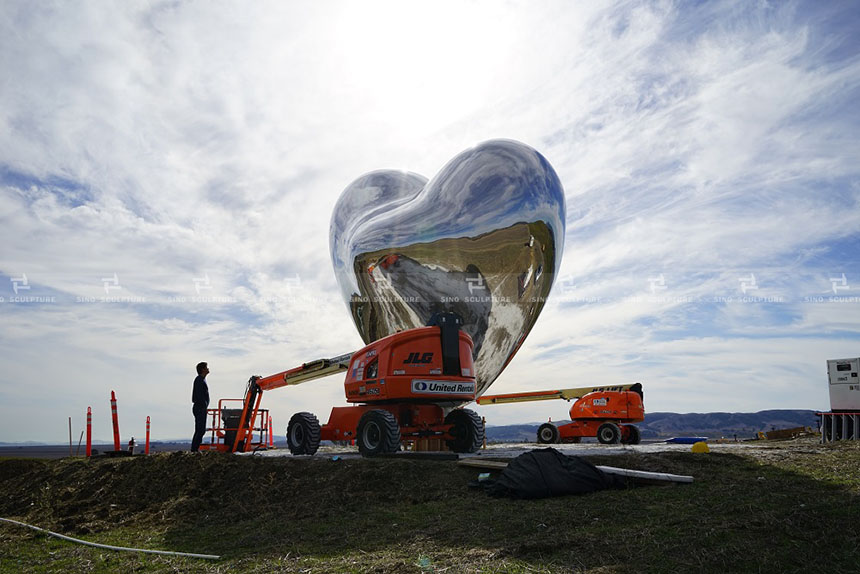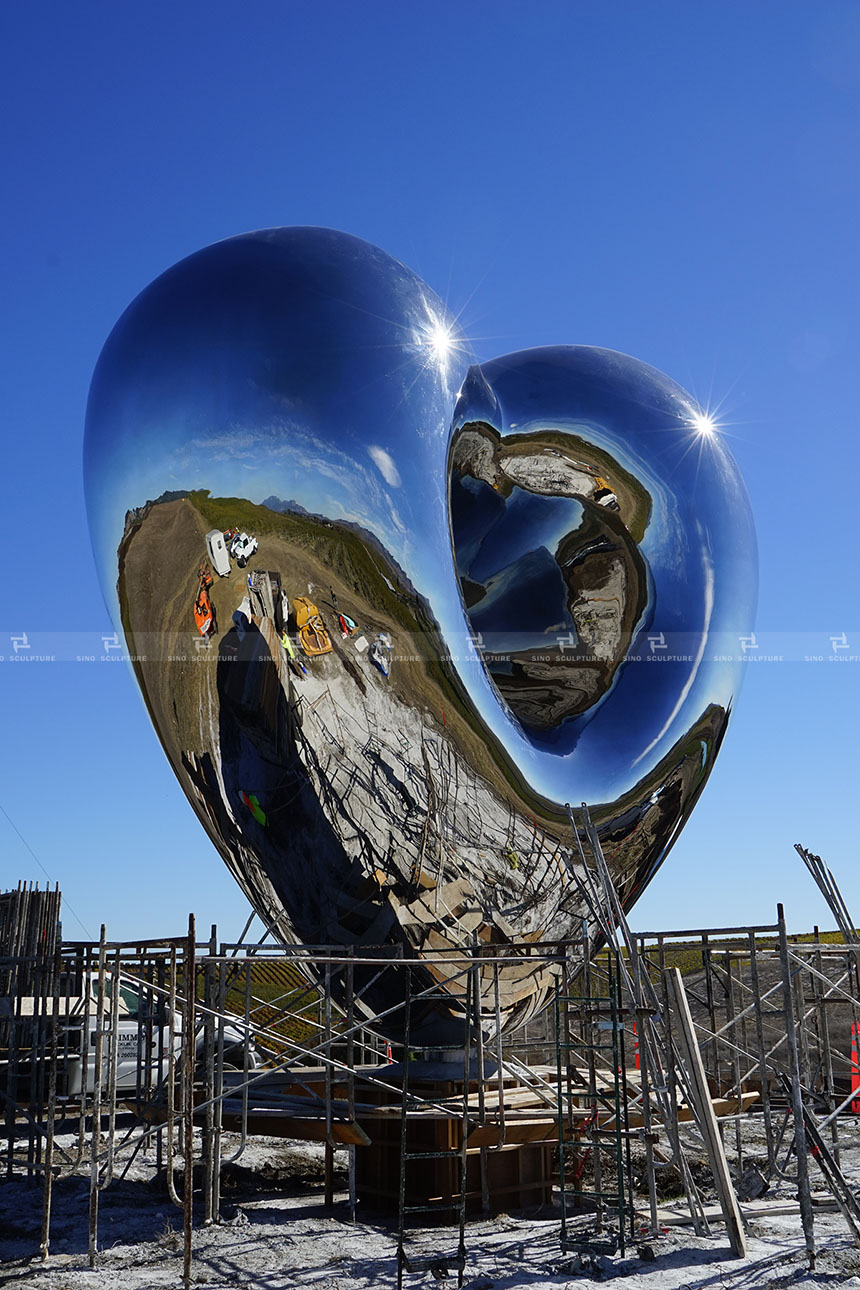 New landmark contemporary artwork finished the Installation work at California USA on 30th Oct 2016.

Mirror polished stainless steel art sculpture fabrication by sino sculpture.