All the works listed are fabricated by SINO SCULPTURE, we forbid any behaviour of plagiarizing and duplicating in any form. Please respect artists and yourself as well
After the final acceptance of the 10 meters high mirror polished stainless steel sculpture, we are now in dissassembling stage. Regarding as huge metal sculpture for sea shipment, first needs to cut it into sections which can be loaded into Containers. All panels are well wraped by strong packing material, and fixed into a steel frame box security.The professional container loading staffs will hoist the steel frame box and load into the Containers. Then the forwarder partner will assit us to solve the the export customs and insurance, as well as the sea shipping from departure port to the destination port. The whole transportation will be followed up and update every week until the goods arrived without any loss.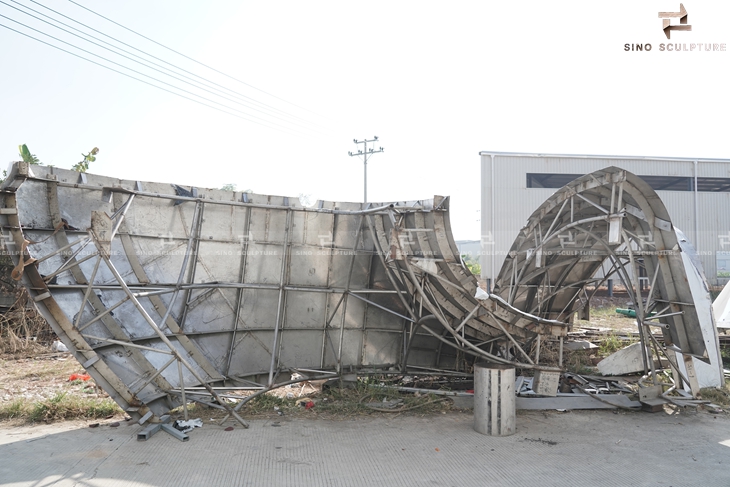 Sino Scupture have accumulated lots of experiences in the shipment, to make sure every sculpture that we are handling can reach the final client in perfect condition. While if the damage happened in the shipment, we will do our best to help to claim the lost from the insurance company with client, and find a proper way help to fix the damage. Profressional packing, crating, shipment are the last and important process for stainless teel sculpture, if there is and mistake, it may cause the loss. No one wants that happen, especially to Sino sculpture.