All the works listed are fabricated by SINO SCULPTURE, we forbid any behaviour of plagiarizing and duplicating in any form. Please respect artists and yourself as well
Video:Mirror and painted stainless steel public flower sculpture
Basic Information of This Mirror Stainless Steel Flower Sculpture
Sculpture name: Mirror and painted stainless steel public flower sculpture
Material: 304 stainless steel with mirror and paint finish
Dimension: overall height 2.5meters. Sphere Dia 1.5meters.
Location: Quanzhou, China.
Completion year: 2020.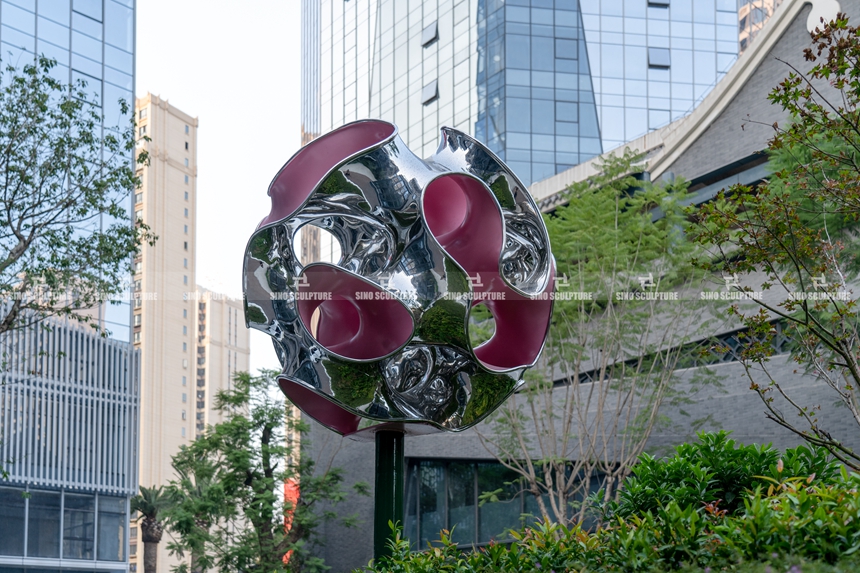 Mirror&Painted Stainless Steel Flower Sculpture
Detail Information About this Stainless Steel Pulsing Heart Statue

This outdoor public stainless steel sculpture was installed in Quanzhou city, China, in 2020. The total height is 2.5meters, and the top flower sphere dia is 1.5meters. The sculpture was made by 304 stainless steel in Sino's Xiamen factory in 2020. The main craft to make the sculpture is hand forging. The top flower shape is complicated and double curved, applying the hand forging craft can easily obtain the double-curved surface shape design. More importantly, the surface can be smoother and flat without any sand holes. We can find that one side is mirror polish finish, and another is pink color paint. The 2 finishes combination makes the sculpture more attractive and vivid outside. The Flower shape outdoor sculpture will bring visual enjoyment of beauty to the locals.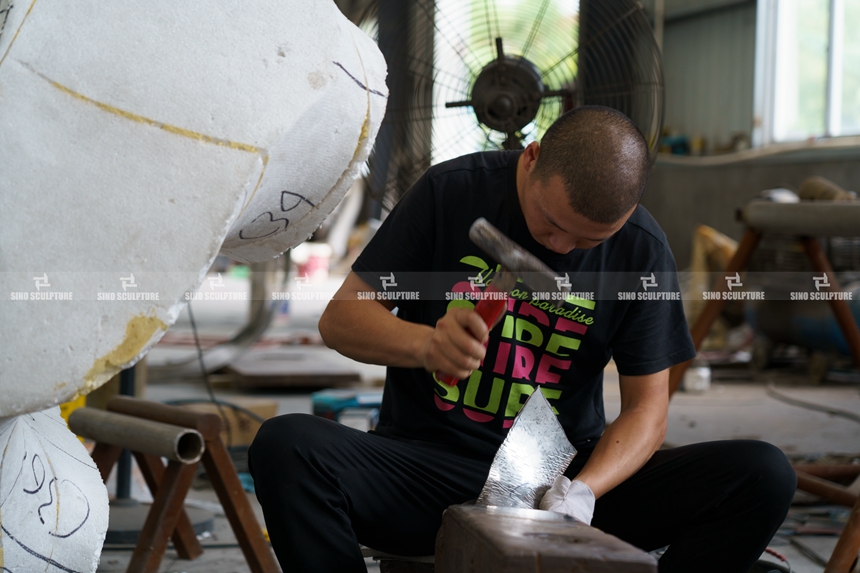 Hand Forging Process of The Flower Sculpture.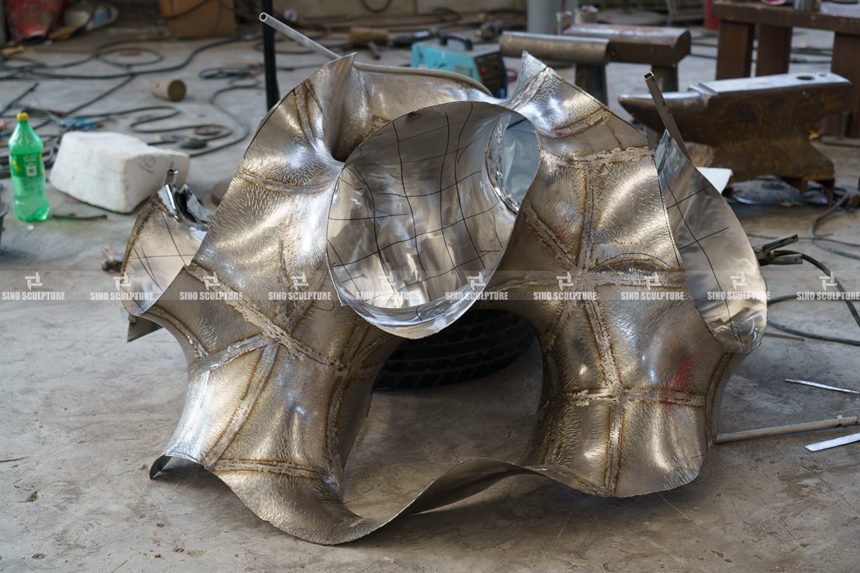 Welding&Forging The Panels Together.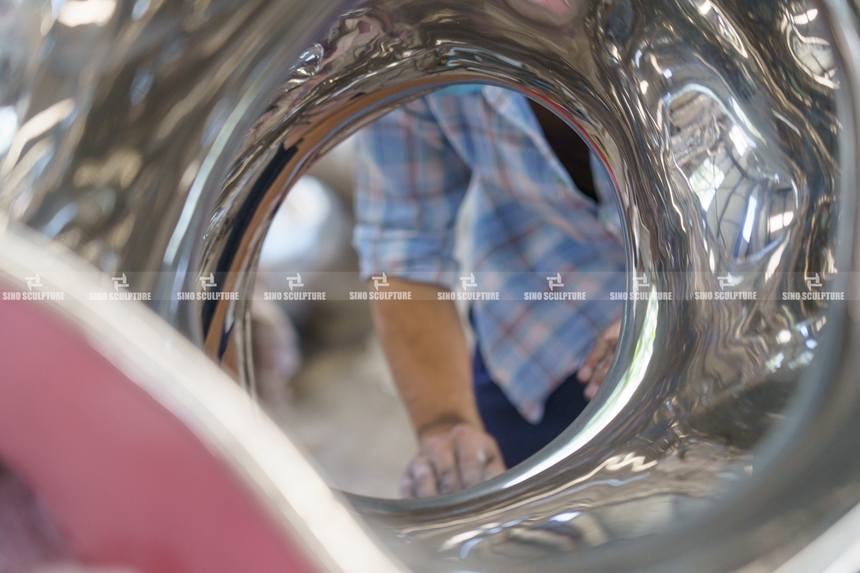 Inside Mirror Polishing of the Flower Sculpture.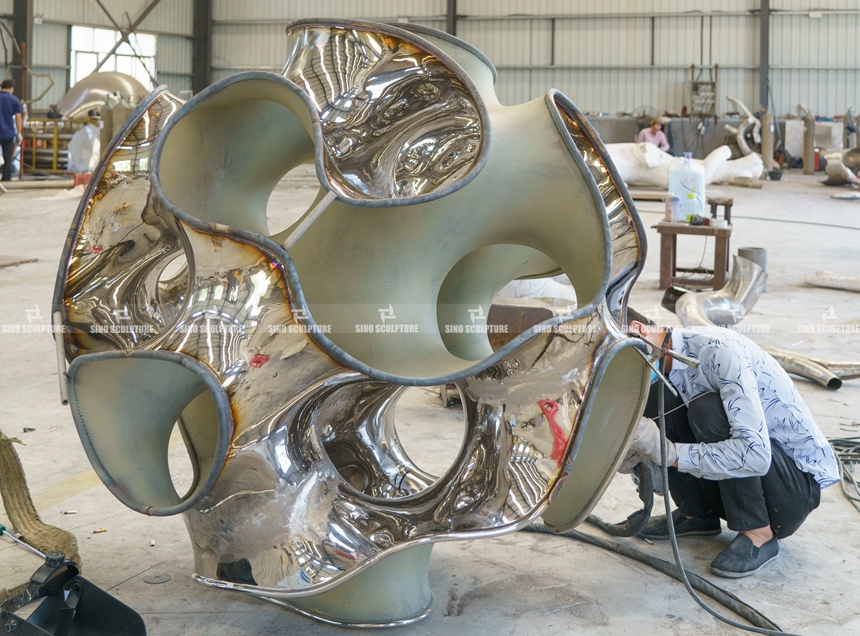 Outer Primery Coat in Sino's Xiamen Factory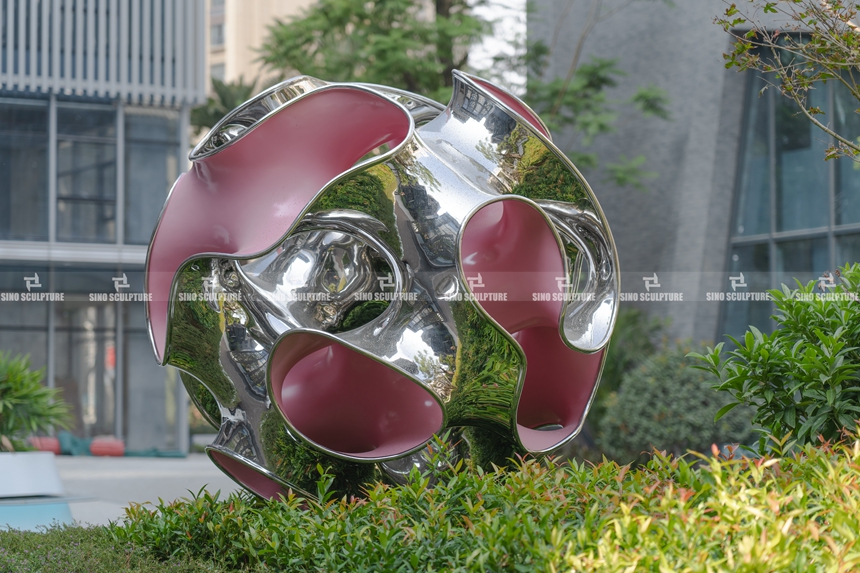 Completed Installation of the Flower Sculpture