All the works listed are fabricated by SINO SCULPTURE, we forbid any behaviour of plagiarizing and duplicating in any form. Please respect artists and yourself as well
Basic Information of the Mirror Polishing Stainless Steel Seating Chair Sculpture
Dimension: Height 2.8meters
Material & Finish: 316L stainless steel with mirror polishing.
Surface Treatment: Mirror polishing
Installation Site: Jiangsu, China.
Year of completion: 2016.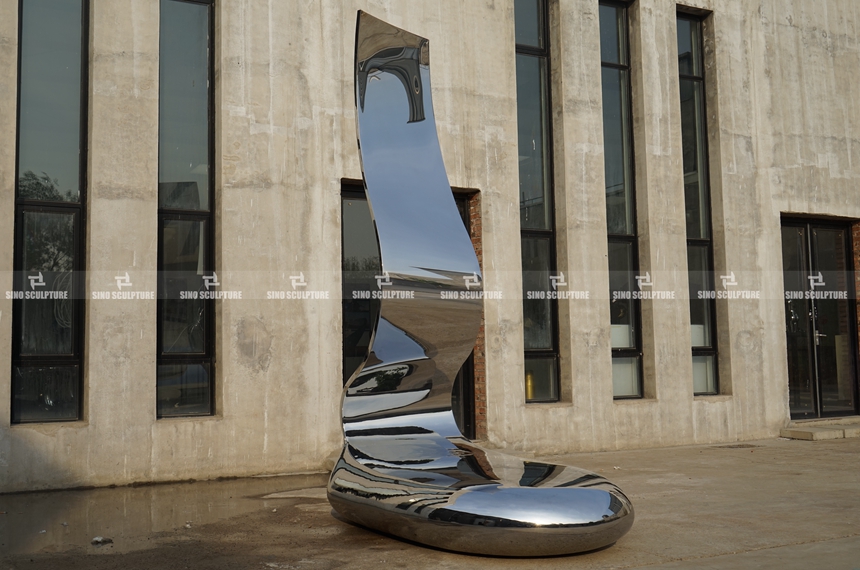 Artistic Mirror Polished Stainless Steel Chair Furniture.
About this Chair Sculpture
This mirror-polished art chair was made of 316L stainless steel with 3mm thickness by hand forging process. And the design came from a German designer by 3D computer model. Nowadays, forging is a master craftsmanship of fabricating metal sculptures which increasingly appear in the landscape design and home decoration.
Normally, the production of stainless steel sculpture generally ranges from scheme design, model optimization and enlargement, fabrication and surface treatment. Based on the 3D model provided by the customer, our engineers will use 3D software to enlarge the model, then calculate the exact dimensions and give the corresponding construction drawings. When the production department receives the exact drawings they will begin to arrange production. To better maintain the sculpture's safety and long-lasting shape, the internal structure first needs to be fabricated. Then the panels are numbered and forged into the appropriate shape. Next all the panels are assembled and connected to the substructure for fixing. Finally is to grind the welds between the panels, using different coarse sandpaper to sand and polish them, and finally a finished stainless steel chair sculpture is fabricated.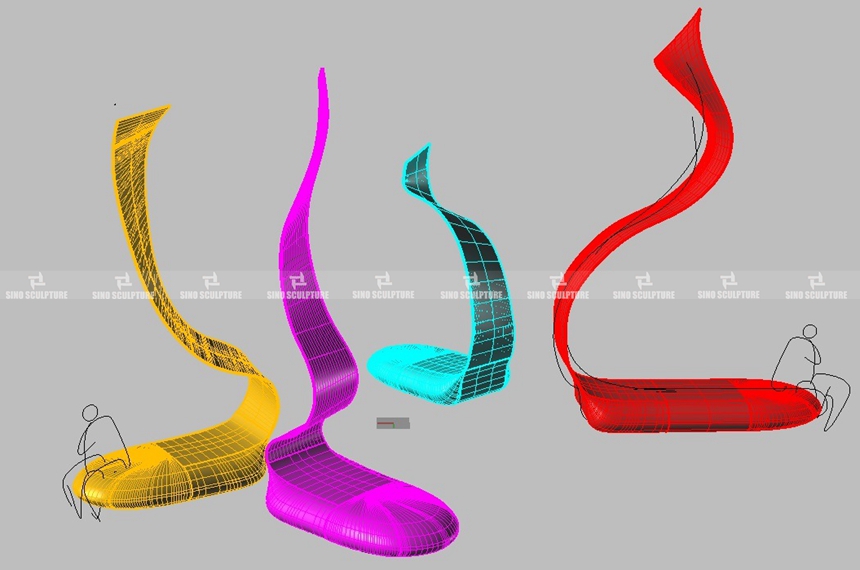 Model Optimization&3D Technology.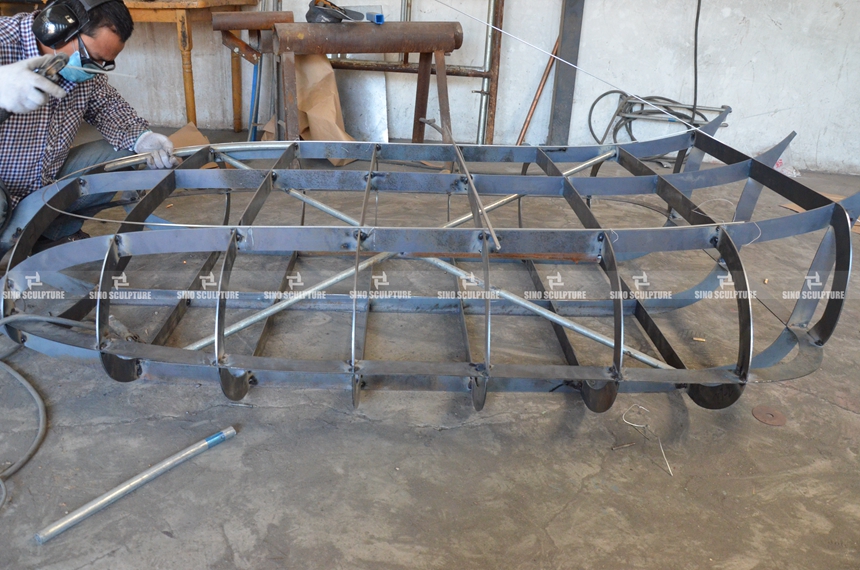 Internal 304 Stainless Steel Sub-structure Fabrication.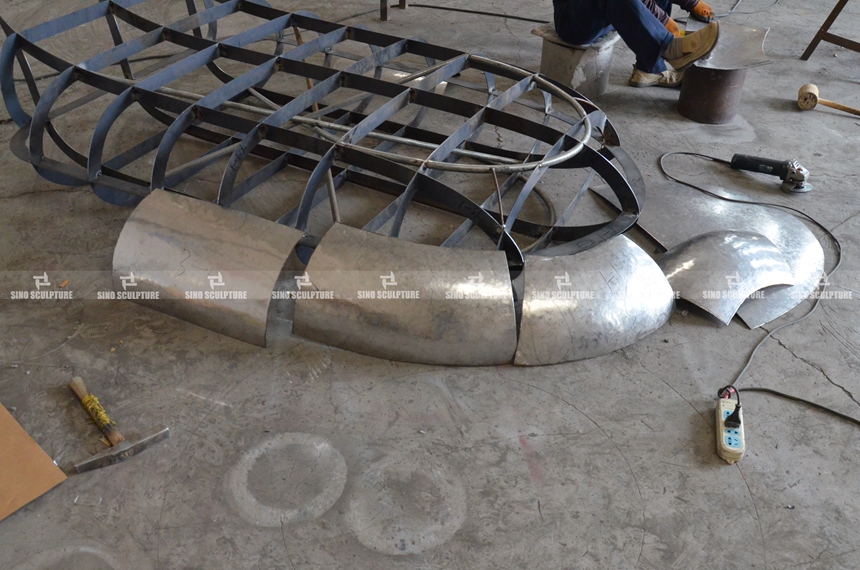 External 316L Stainless Steel Panels in the Processing of Hand Forging.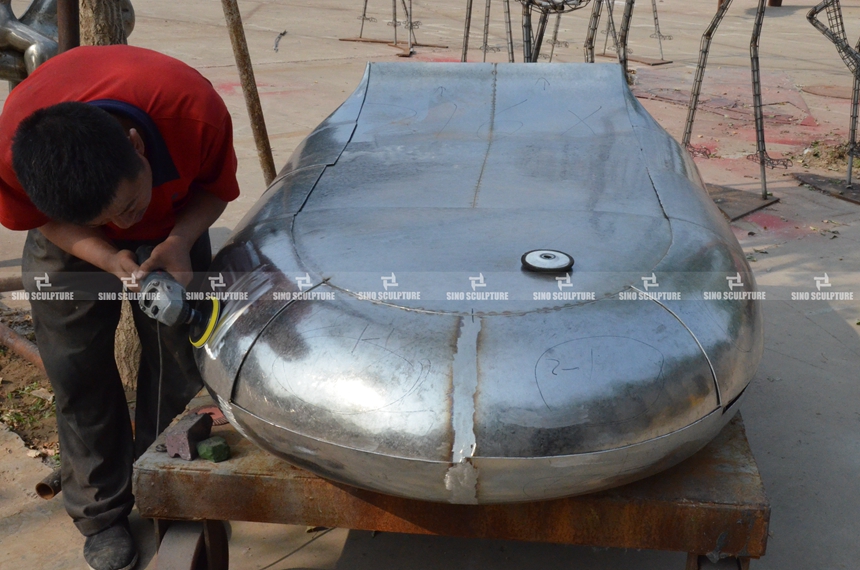 316L Stainless Steel Panels Assembling, Welding and Mirror Polishing.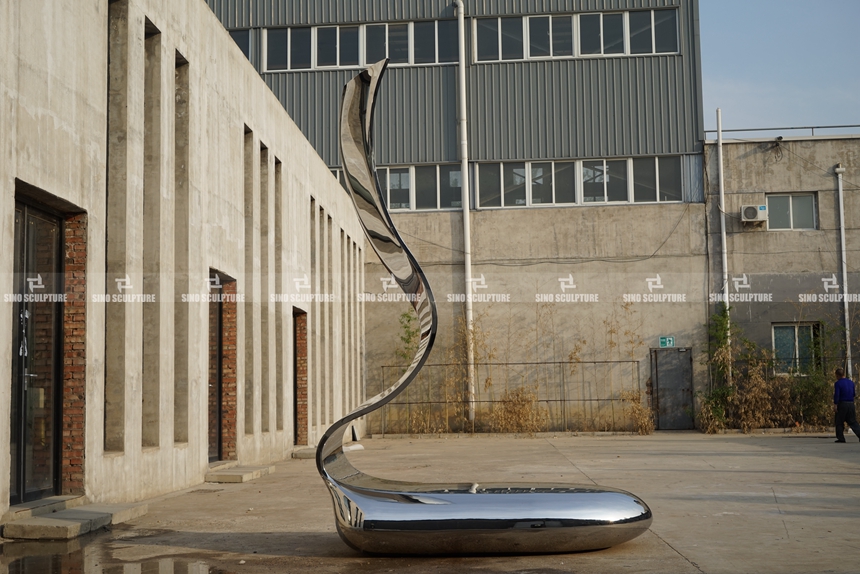 Artistic seating Chair after mirror polishing Completed at Sino Beijing Factory.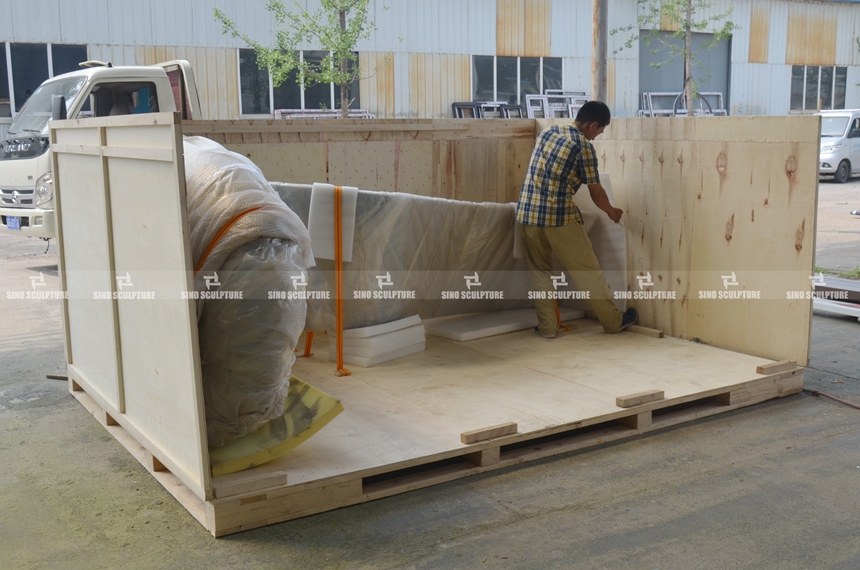 Packing of Artistic Mirror Stainless Steel Seating Chair.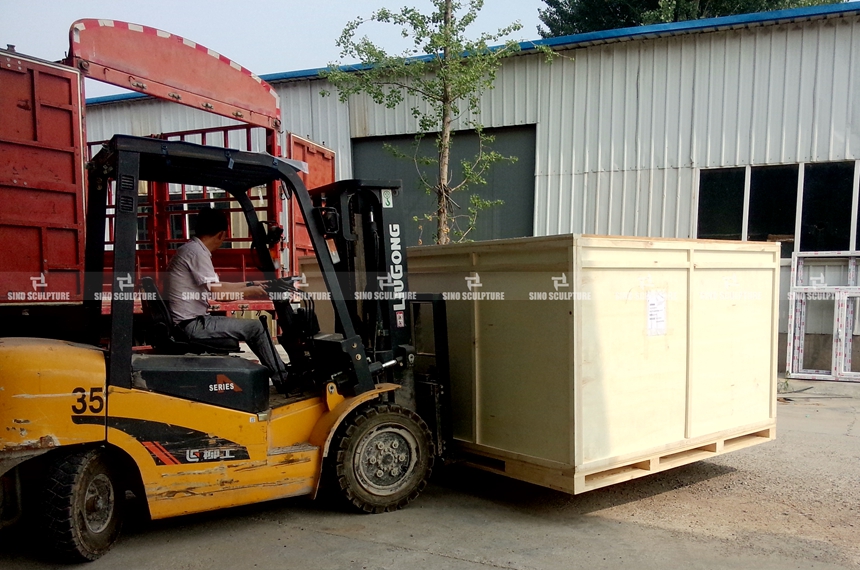 Shipment of Artistic Mirror Stainless Steel Seating Chair.